European Festival 2021 in Venice
#FestaEuVenezia2021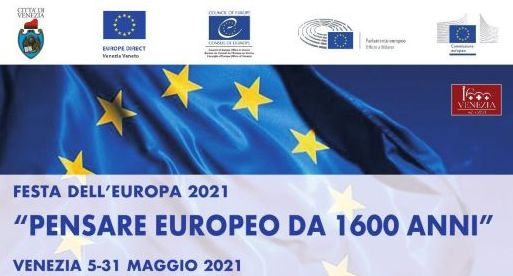 From 5 to 31 May 2021 the "European Festival" is held in Venice, the great Venetian event, now in its ninth edition, that does not stop despite the coronavirus emergency as a sign of the pro-European nature and resilience of the City of Venice and the institutional partners who have always collaborated.
In particular, this year's edition "Pensare europeo da 1600 anni" is linked to the celebrations of the 1600 years of Venice (1600.venezia.it), which has always been an intercultural and cosmopolitan city, open to Europe and the world. According to a thousand-year-old tradition, 25 March 421 is commonly recognized as the day of foundation of the city of Venice, as evidenced by the manuscript source of the Chronicon Altinate and, in more recent times, Marin Sanudo who, describing the great Rialto fire of 1514 in his Diaries, he writes: "..... solum restò in piedi la chiexia di San Giacomo di Rialto… la qual fu la prima chiexia edificata in Venetia dil 421 a dì 25 Marzo, come in le nostre croniche si leze…".
In compliance with the measures to contain the coronavirus, the initiatives are transformed into virtual mode with dozens of online events including webinars, videos, music and awards. We hope to move in the autumn appointments that include the physical presence of the citizen.
The event aims to celebrate the two most significant historical dates for Europe:
- 5 May 1949: founding of the Council of Europe by the Treaty of London
- 9 May 1950: Birth of the European Union with the "Schuman Declaration" on the occasion of the Paris speech (click here to learn more)
The date of the event is significant since 9 May represents "The European Festival". Indeed, on 9 May 1950, a few years after the end of the Second World War which had devastated the old continent, Robert Schuman, the French Government's Foreign Minister, presented the proposal to create an organized Europe, It is essential for the maintenance of peaceful relations between the constituent States. The proposal, known as the "Schuman Declaration", is considered the European Union's birth certificate.
Around this symbolic date every year we celebrate Europe Day with the organisation of various events by the European institutions and the Member States.
More info on the Europe day and European Festival.

The Festival of Europe in Venice has been held in this format since 2013: see the previous editions.
Some numbers of the 2020 event in Venice:
- 32 events including virtual meetings and presences, exhibitions, stands, shows, seminars and online initiatives
- 2000 stakeholder participation of young people and citizens and over 4700 subsequent views
- 30 partners operationally involved between local, national and European institutions and organisations
The initiative is the result of collaboration between:
Partners:
Some photos of the previous editions: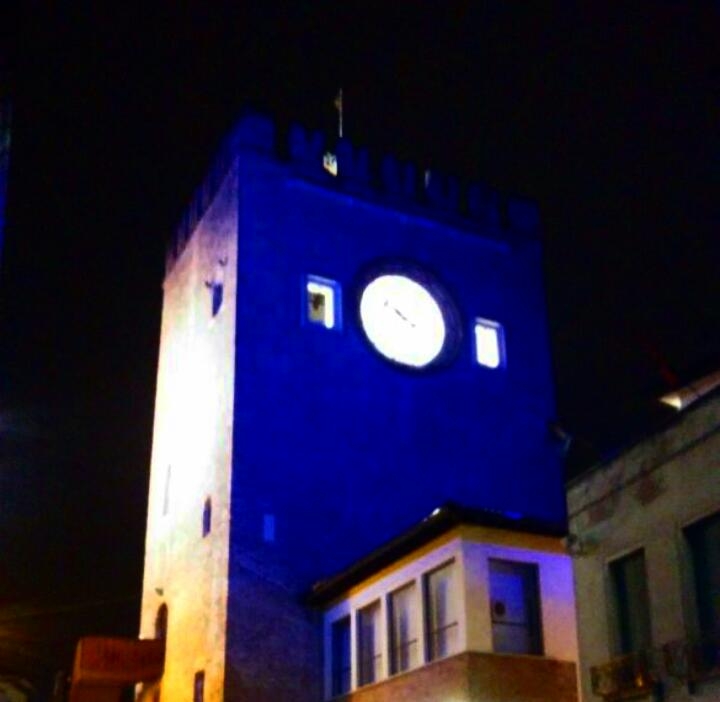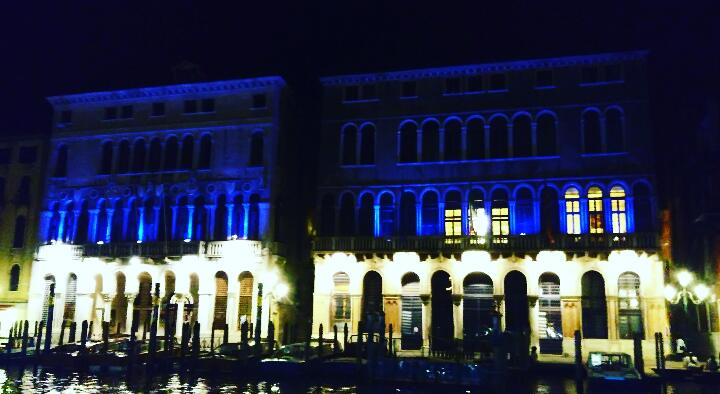 Info:
Europe Direct del Comune di Venezia
Via Spalti 28, Mestre-Venezia
telefono 345 8358360 (nel periodo di smart-working)
e-mail: infoeuropa@comune.venezia.it
www.facebook.com/EuropeDirectVenezia
www.twitter.com/EuropeDirectVe
www.instagram.com/europe_direct_venezia/