At European's school - meetings for high school in the Veneto region in 2022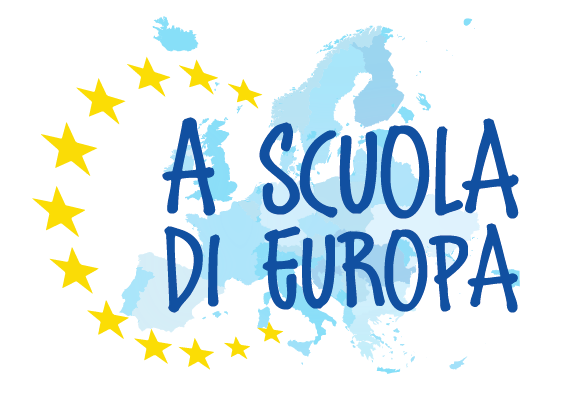 Cycle of meetings "At European's school", lessons on european themes.
The meetings, totally free, they have place on high schools in the Veneto region which have requested their partecipation in the academic year 2021-2022. The duration of the meetings is about 2 hours and the themes are Europe related and they spatiate between priorities of the European Union, european institutions, european citizenship and the future of Europe.
In 2022 the meetings concentrate on the last years of high school. The activities havan interactive point of view and are oriented on institutions and european politics, on opportunities for youth on transnational mobility and the future of the Union.
Though the spread of the pandemic in our country, Europe Direct Venezia Veneto keeps on helping teachers in their work 100% online offering students lessons about european citizenships even remote.
Calendars of the meetings:​
Wednesday January 12th 2022: Institute S. Benedetto di Montagnana (PD) - Virtual event
Tuesday January 18th 2022: Institute Bruno-Franchetti di Mestre-Venezia (VE) - Virtual event
Thursday January 20th 2022: Institute De Nicola di Piove di Sacco (PD) - Virtual event
Wednesday January 26th 2022: Institute Zuccante di Mestre-Venezia (VE) - Virtual event
Friday January 28th 2022: Institute Veronese di Montebelluna (TV) - Virtual event
Thursday February 3rd 2022: Institute Belli di Portogruaro (VE) - Virtual event
Wednesday February 9th 2022: Institute Venier di Venezia (VE) - Virtual event
Tuesday February 15th 2022: Scientific High School Galilei di Belluno (BL) - Virtual event in collaboration with Erasmus Student Network
Wednesday Febrary 16th 2022: Institute Algarotti di Venezia (VE) - Virtual event
Monday March 7th 2022: Institute Pacinotti di Mestre-Venezia (VE) - Virtual event
Monday March 14th 2022: Institute IIS Luzzatti Edison-Volta (VE) - Event on site in collaboration with Erasmus Student Network
Tuesday March 29th 2022: Institute Rosselli di Castelfranco Veneto (TV) - Virtual event
Tuesday March 31st 2022: Institute Alberghiero Beltrame di Vittorio Veneto (TV) - Virtual event in collaboration with Erasmus Student Network
​
Some pictures of the meetings during the academic year 2020-2021: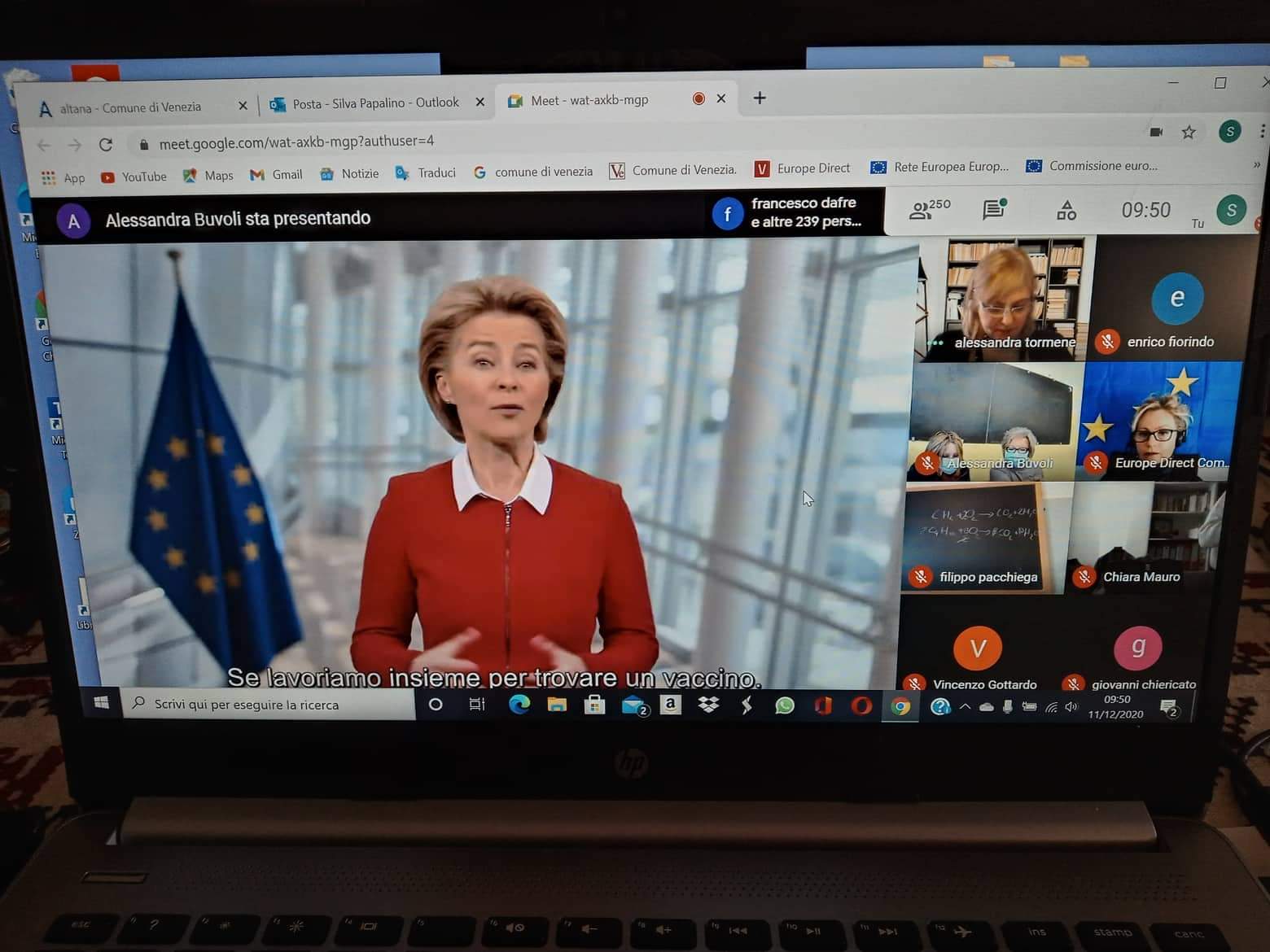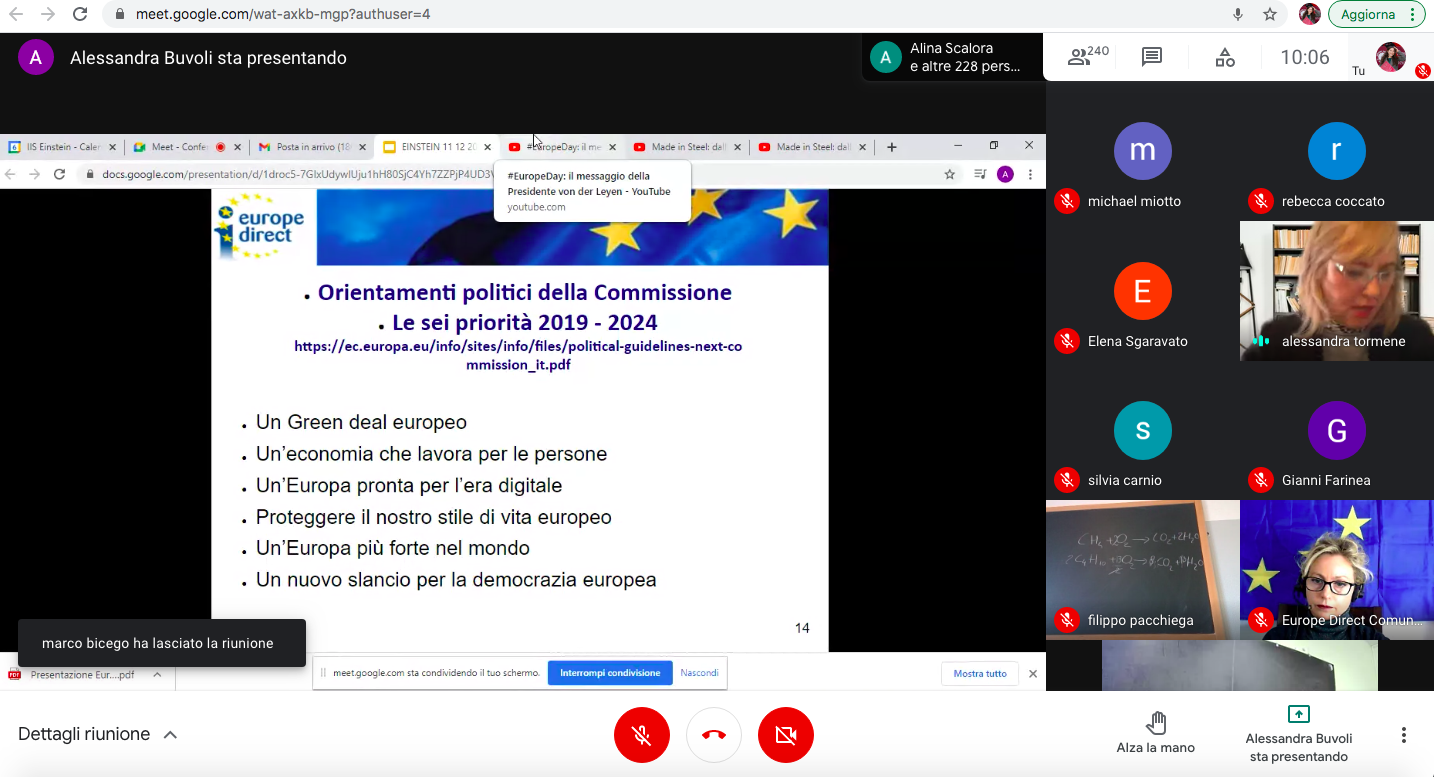 For more information:
Europe Direct del Comune di Venezia
Via Spalti 28, 30174 Venezia Mestre
Revisione dei contenuti: 29/03/2022