21.06-20.07 Gioie Musicali 2019

GIOIE MUSICALI 2019
"QUINDICI NETTI, NETTI"
21 JUNE - 20 JULY IN ASOLO
BUT ALSO IN ALTIVOLE, MONTEBELLUNA AND TREVISO
Also this year the Musik Drama association has organized "Gioie Musicali", a festival that celebrates its fifteenth birthday, inspired by the dedication to education for children, believing in the beauty of music and with the aim of guiding them to meet other children, teens and young people having different skills and backgrounds.
Fifteenth edition of "Gioie Musicali", where young listeners and experienced musicians, talented adolescents and established artists meet, new experiences and tested languages; where a village of art and beauty opens up its hundred horizons about the future, where there is never a lack of encounters between great music and new music, between improvisation and the Academy, among the many joys that music spreads. And where, above all, the exclusive vitality of a very locally attended event and not only, which for its fifteenth birthday has prepared a big party.
In the sign of joy, of course.
Fifteen is also the average age of the young people who attend and have attended the activities over the years: a moment of life in which all the potential of a young person is open, in which the exchange with peers and trainers is of particular significance, when to recall all energies and talents is not only a possibility but a duty for those who believe in education as an immeasurable wealth.
Festival created with the partnership and sponsorship of:
- European Parliament
- Consulate of Japan in Milan
- Veneto Region
- Reteventi
- Province of Treviso
- Municipality of Asolo
- Municipality of Montebelluna
- Municipality of Altivolo
- ESTA Italia
Event awarded with the silver medal by the President of the Republic Sergio Mattarella.
AN INTERNATIONAL MUSICAL FESTIVAL
Gioie Musicali is a Festival born in 2005 in Asolo (TV), and represents a meeting point for Italian, European and even non-European youth music companies in one of the most beautiful historic villages in Italy and involves over 100 children and young people every year in musical activities with 2 residency orchestras and theater workshops, improvisation and musical creativity, sound experiences for the very young, ranging from classical music to jazz, pop, rock and traditional genres with a carefully chosen team of trainers.
Gioie Musicali is music as joy, emotion, participation, training, communication. It is the acquisition of transversal skills also through non-formal methods. But it is also a jewel of a territory that invites you to discover its beauty, to perceive its positivity: a common heritage born in a treasure trove of cultural, landscape and artistic heritage, which in turn become a formative vehicle, of relationships, of meetings open to all young people, beyond the personal data.
"BUTTERFLY EFFECT"
The fifteenth edition of Gioie Musicali proposes, in short, a wide-ranging "Butterfly effect", to share the beauty of what Madama Butterfly calls "small humble and silent things": things that, starting from the enchanting village among the Treviso hills, have brought music and musicians all over the world helping to make it a better place. And that always attracted artists and enthusiasts from all over the world to Asolo. As only special places can do.
THE MASTERCLASS
Meetings and in-depth lessons with great musicians on the international scene, but at a reduced cost precisely because growth and education can be more accessible; this is also the commitment of the Musikdrama association that in the village of Asolo brings great professionals such as violinist Madeleine Carruzzo (masterclass from 5 to 9 July), the first woman to enter the ranks of the Berliner Philharmoniker, or the soloist cellist Miriam Prandi ( 7-10 July), the violist Georgy Kovalev (6-9 July) winner of the Bashmet International Competition and musician of the orchestra of Gidon Kremer and other major international orchestras.
Elisabetta Battaglia, soprano who has walked the stages of important opera houses from the Scala to the Massimo of Palermo, will hold her masterclass from 2 to 20 July under the guidance of the important Muti and Gavazzeni sticks.
The masterclasses are aimed at qualified and non-qualified musicians, with skills at least at level C of the pre-academic course; they are organized with lectures for individuals and for chamber groups, with the possibility of participation as actual students or auditors. The candidates will be selected by analyzing a video that they must send to musikdrama@rejouissance.it.
THE WORKSHOPS
Every year the Festival hosts workshops dedicated to various age groups, from nursery school children to young musicians. In this special edition of the 15 years, some new appointments are added to others confirmed over the years thanks to the great participation of children and young people.
The Theater Workshop, with lecturer Federica Rosellini and assistants Elvira Berarducci and Barbara Mattavelli, will be held at the Terrà at the Teatro E. Duse di Asolo from 1 to 6 July.
The Laboratory of musical creativity and improvisation (8-12 July) will take place in different locations in the center of Asolo and will have Francesco Socal (Minimal Klezmer etc), Daniele Vianello (Ska J, Lunaria, etc) and Matteo Minotto (Friedrich Micio )
The orchestral film music workshop held by trumpeter, composer and arranger Mike Applebaum, will take place at Villa Flangini in Asolo from 6 to 14 July
The orchestral training workshop on a symphonic program directed by Elisabetta Maschio will take place in the church of San Gottardo and in the premises at Asolo Centro, from 9 to 13 July.
The workshop for harp ensembles (6-14 July) will be conducted by Tiziana Tornari at Villa Flangini in Asolo.
The Great Music for Small Ears Laboratory, curated by Cristina De Bortoli, will take place at the Convento dei SS. Pietro and Paolo di Asolo Sunday 7 July (beginning at 10.30).
Some pictures: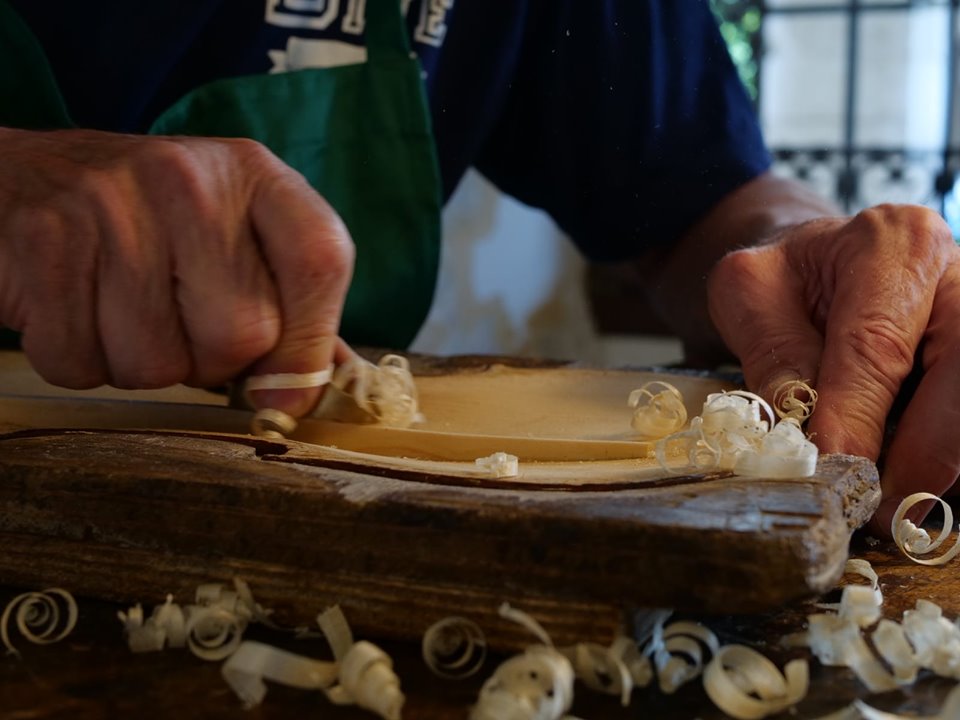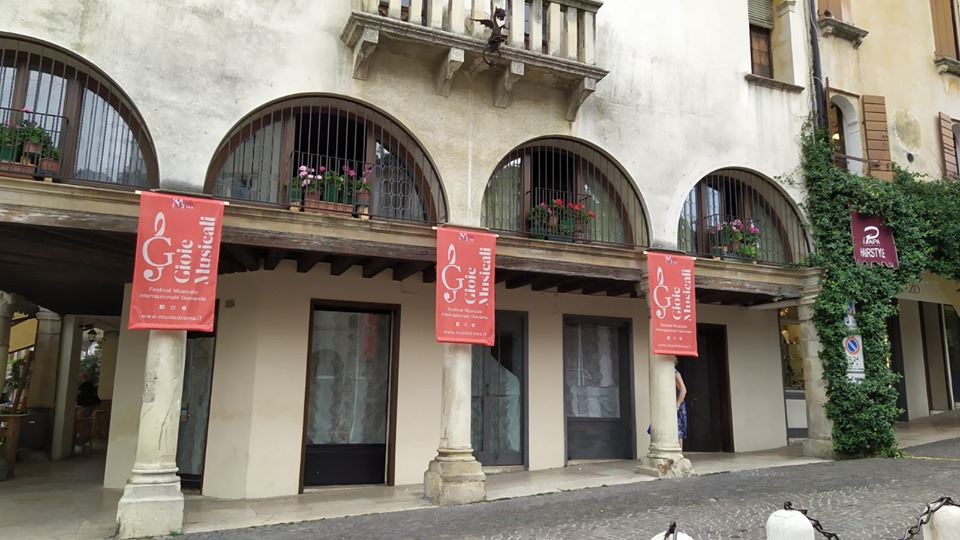 More Informations :
Association Musikdrama
Piazza J.Monnet, 27/28 - 31044 Montebelluna (TV)
hello@musikdrama.it - cell. 335.6277756