18.11.2021-08.03.2022 Webinar for teachers "Friends of Europe"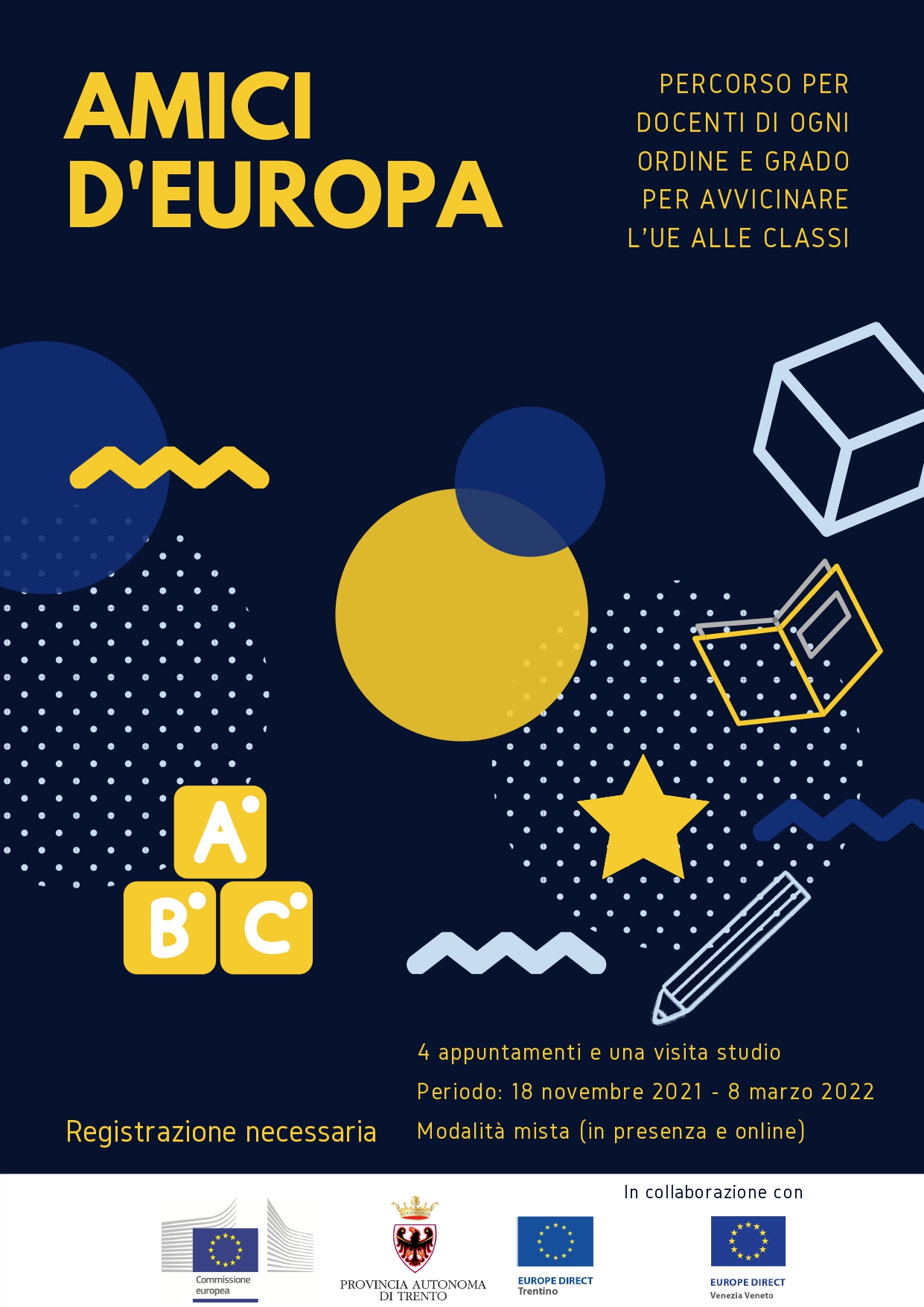 From 18 November 2021 to 8 March 2022 there will be the cycle of free training webinars "Friends of Europe" 'Europa" aimed at teachers of all levels, to the formators of the autonomous province of Trento, also open to interested teachers from Veneto.
The webinar is organized in collaboration with: the European Commission, Autonomous province of Trento, the office Europe Direct Trentino and the office Europe Direct Venezia Veneto of the municipality of Venice.
The course provides an overview of the useful tools, grants and opportunities made available to teachers by the European Union.At the end of the course, a certificate of participation will be issued, which for Trentino teachers is recognized for the purpose of updating.
PROGRAM OF THE WEBINAR
=> The webinars "Friends of Europe" includes 4 appointments and a study visit:
18.11.2021 from 16.30 to 18.30: The EU active in education and training: What is in it for me?
Speaker:
Renato Girelli
of
DG EAC
to talk about education in the European Union and understand what the European Union has put in place to improve the quality of education.
01.12.2021 from 16.00 to 18.30 Viral teachings: school experience in various countries during the pandemic
The topics discussed with the experts of the JRC of the European Commission will focus on different experiences during the pandemic, in various European countries ( Spain, Romania, Estonia, Denmark and Hungary); it will develop the results of a study that also involves Italian children in the project "Selfie for teacher" concerning the field of digital skills and the project Lifecom which concerns the basic skills and their teaching at school.
21.2.2022 from16.00 to 18.30 Materials, routes and tools to bring the EU closer to class
08.03.2022 from 16.00 to 18.30 Erasmus+, Epale, E-Twinning: opportunities at hand to grow together​​
May 2022 study visit at M9- Museum of '900 of Venice-Mestre, to celebrate the Europe Day, to deepen in a new way the European history.
To attend the meetings you need to register HERE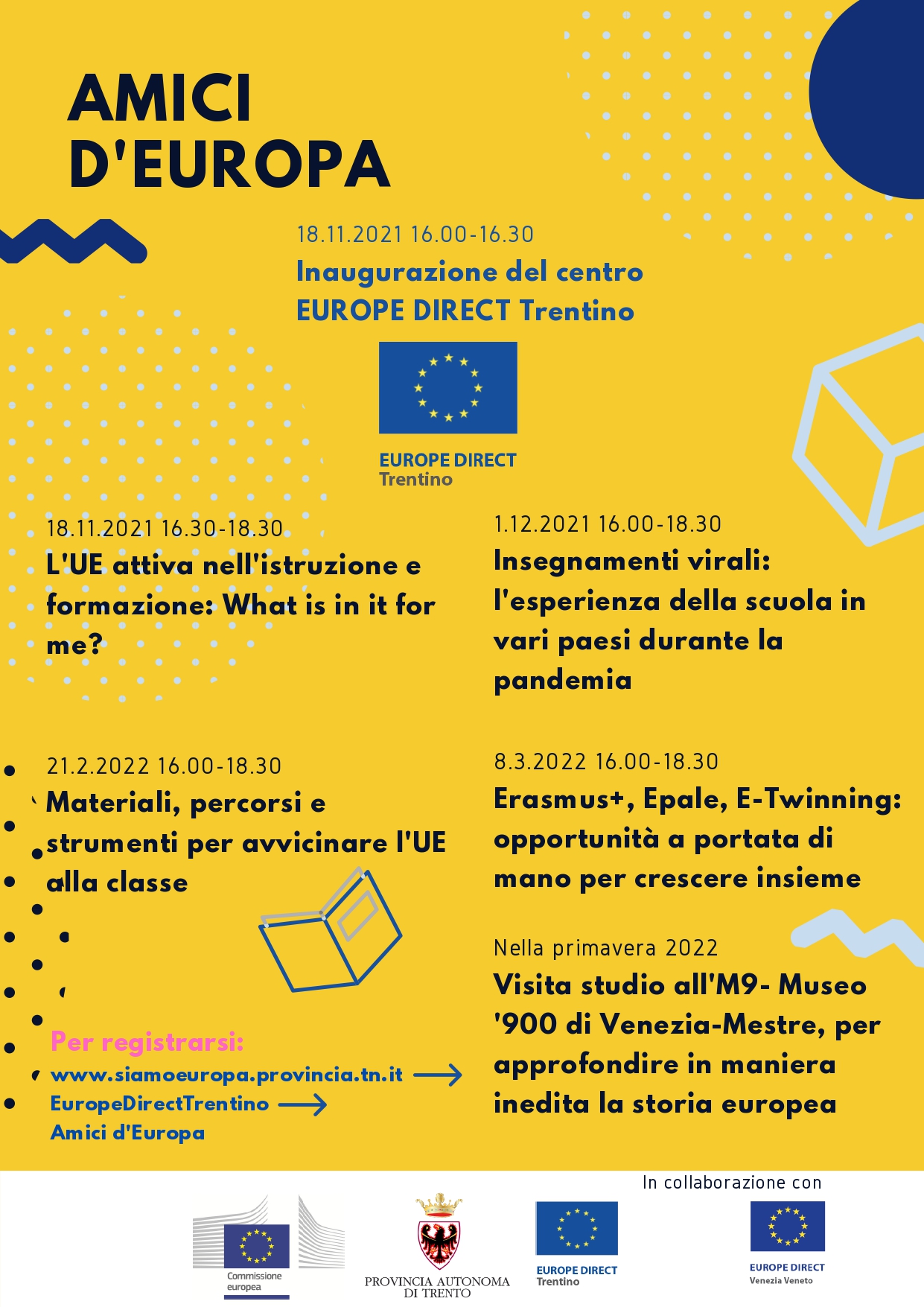 For more information:
Content review: 27/12/2021