Publications
You can find below a selection of publications in free distribution at our desks.
It is possible to receive a copy by sending an email request to infoeuropa@comune.venezia.it 
The following publications are an extract of those available on the European website http://publications.europa.eu/bookshop where everyone can directly request a copy of the available publications.
Sending the publications requires their availability and thus is not always possible.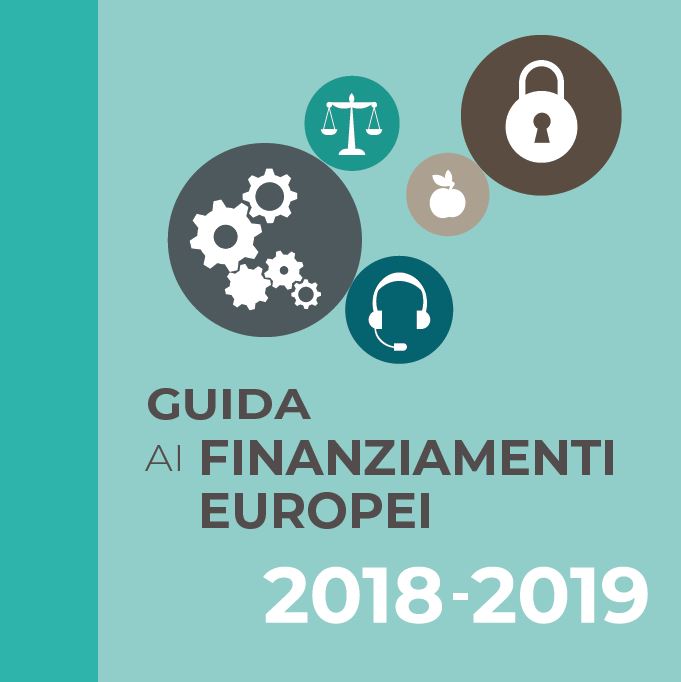 EUROPEAN FINANCING GUIDE 2018/2019
The Guide to European funding for 2018/2019 is an easy-to-use tool, beneficial for guiding and informing citizens on 2014-2020 programming, which is currently in a full implementation phase.
CITIZENS OF EUROPE - CULTURES AND RIGHTS
"Citizens of Europe, culture and rights" is available as a the third volume of the series "Sapere l'Europa, sapere d'Europa" Ca 'Foscari University Edition - Digital Publishing edited by Lauso Zagato and Marilena Vecco.
The volume was born from the seminar "At the heart of European citizenship: cultural rights" held in the Baratto meeting room, Ca 'Foscari, on 6th June, 2013 on the occasion of the Europe Day organized in collaboration with Europe Direct in Venice.
10 PRIORITIES FOR EUROPE
Jean-Claude Juncker has identified the ten key priorities illustrated in this brochure and which represent the main purpose of the European institutions in 2015.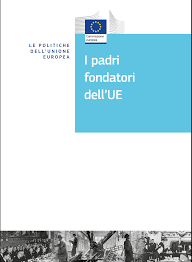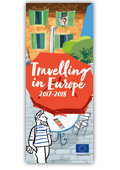 TRAVELLING IN EUROPE
In this publication you will find more information, useful tips and a map of Europe.
HOW THE EUROPEAN UNION WORKS
A useful guide for citizens who want to discover the functioning of the Community institutions.

EUROPEAN UNION: FACTS AND FIGURES
A collection of essential information about the European Union, its Member States and candidate countries. It contains a description of the EU institutions, demographic data, official languages, institutional websites and other useful information for each country.
INSIDE TTIP
The Transatlantic Trade and Investment Partnership (TTIP), towards an EU-US trade agreement: an overview and a simplified guide
With TTIP we want to help citizens and businesses, big and small, through the following actions: opening up the US to EU companies; reduce the administrative burdens for exporting companies; definition of rules to make exporting, importing and investing easier and reasonable. This guide explains the contents of the TTIP in detail.
LET'S EXPLORE EUROPE
A text for young people, illustrated and full of information, which tells the story of the EU and explains in brief the functioning of its institutions. 
UNITED IN DIVERSITY
A booklet for primary school pupils, with texts in the 24 European languages, getting in touch with the European Union by playing and having fun.
EUROPE FOR WOMEN
Europe for women highlights some of the many areas where Europe-wide action has an important impact on the issues that matter to everyone, but are particularly important to women.
SCHENGEN: Your gateway to free movement in Europe
It provides useful data concerning police and customs cooperation, internal and external borders, as well as Schengen Information System (SIS). The booklet explains also the issues related to judicial cooperation, visas and asylum.
A SHORT GUIDE TO THE EURO
Read this leaflet to find out how the euro came into being, where it is used, what benefits it can bring and how it is governed. 
READY TO MAKE THE MOVE?
This booklet is designed for anyone who is thinking of moving to live and work abroad – or else commuting daily to work in a neighbouring country, as a cross-border worker. It includes tips on looking for and applying for work in each European Union Member State, plus Iceland, Liechtenstein, Norway and Switzerland. All these countries have an agreement to allow each other's citizens to travel and work in any of the other countries.