8-10.05.2020 VeUMEU Venice Universities' Model European Union 2020 - CLOSED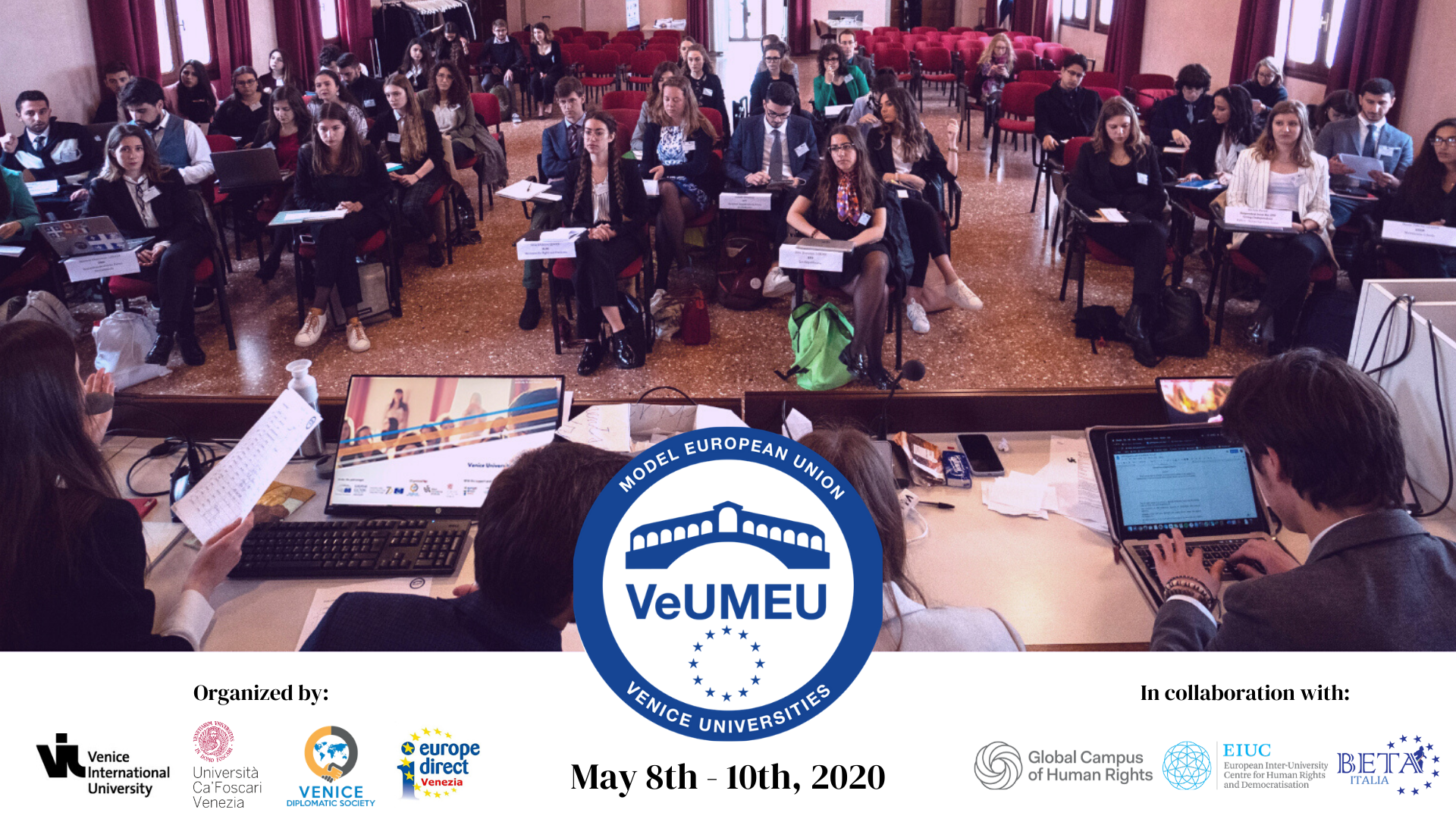 =>CANCELLED DUE TO THE COVID DISPOSITIONS
From friday the 8th to Sunday the 10th of May, from 10 a.m. to 6.00 p.m.takes place the fourth edition of Venice Universities' Model European Union, simulation of the legislative procedure of the European Union, was held in Venice at the VIU in the island of San Servolo, under the High Patronage of the European Parliament and is the fruit of the collaboration between:
- Venice International University,
- Università Ca' Foscari di Venezia,
- Venice Diplomatic Society,
- Europe Direct del Comune di Venezia,
- Bringing Europeans Together Association (BETA Italia),
- Eiuc-European Inter-University Centre for Human Rights,
- San Servolo Servizi
The event was also held under the patronage of the European Parliament.
The VeMEU is the simulation of the legislative procedure of the European Union. The participants held the roles of members of the European Parliament and of the Council of the European Union, following the steps of the ordinary legislative procedure that lead to the implementation of European directives and regulations. A group of students also trained the journalists' body, who was instructed to report on the developments of the weekend activities.
The subjects selected by the organising committee for the plenary sessions of the two chambers, namely the Council and the Parliament of the European Union, are:
- Proposal for a DIRECTIVE OF THE EUROPEAN PARLIAMENT AND OF THE COUNCIL on work-life balance for parents and carers and repealing Council Directive 2010/18/EU (see text at this link).
- 2018/0178(COD) Framework to facilitate sustainable investment (see text at this link).
____________________________
REGISTRATION AND ATTENDANCE
The event is held in the campus of the Venice International University, San Servolo Island, 8, 9 and 10 May 2020, entirely in English.
Only candidates belonging to the academic institutions Ca 'Foscari University of Venice and VIU Venice International University may be selected, who have sent their application in time, before 20 March 2020 (CLOSED).
The selected candidates will be notified by March 2020.
Selected candidates must confirm their participation by March the 24th.
For more information and application form, visit the dedicated page.
No registration fee is asked, the event is free. Personal expenses, such as lunch and transpost, are up to participants.
Some pictures of the event: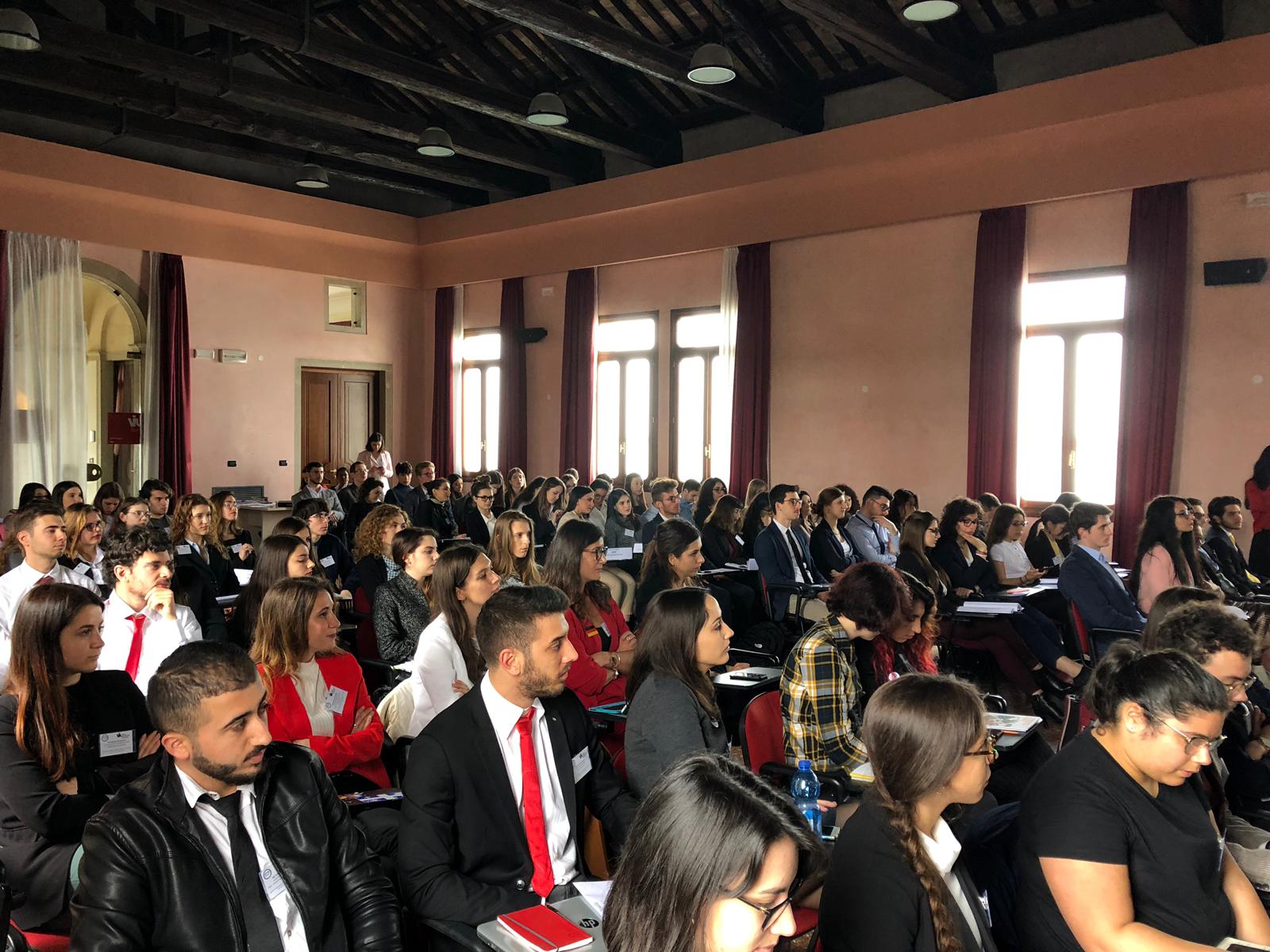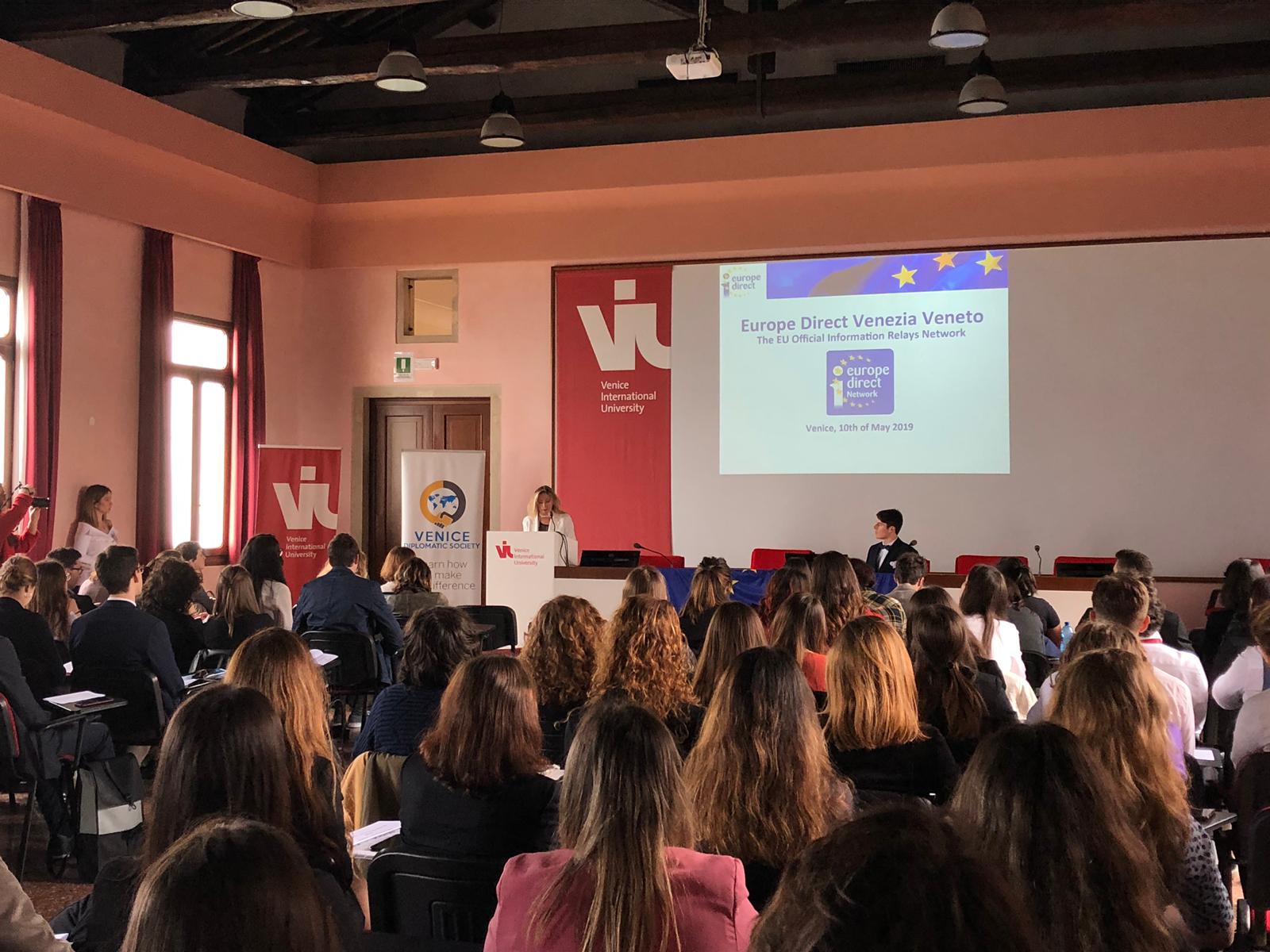 For information
veumeu2019@venicediplomaticsociety.com
Come arrivare al VIU - Venice International University