28.9-1.10.2018 UNITED 2018 - Meeting between European citizens in Este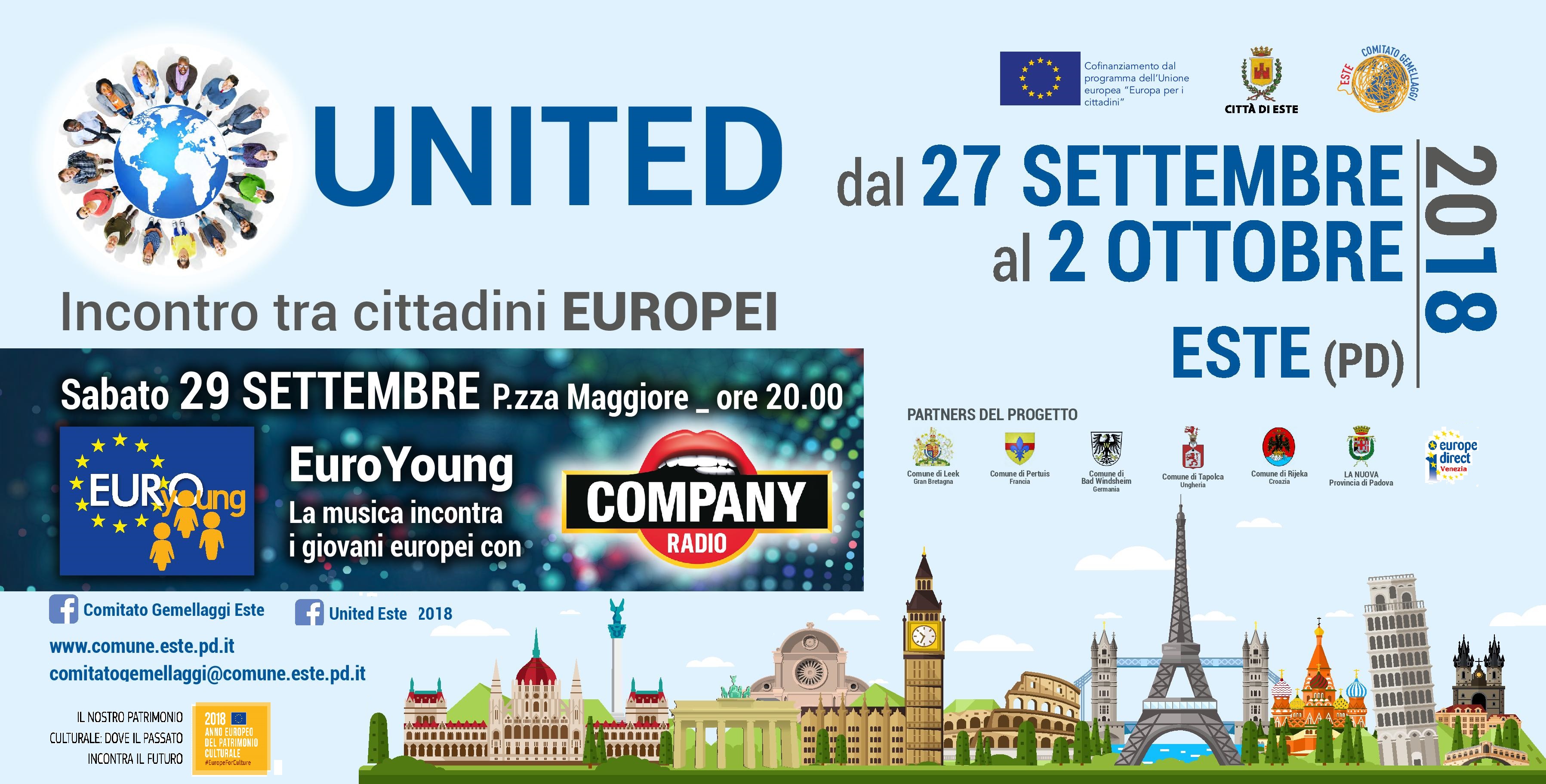 The Province of Padua, partner of the Europe Direct Venezia Veneto network of the Municipality of Venice, organized UNITED 2018 - Meeting between European citizens in Este.
From 28 September to 1 October 2018, in the frame of the traditional European Festival, which every year celebrates in Este friendship between peoples,  the City of Este and the Twin Cities - Bad-Windsheim (D), Rijeka (CR), Leek (GB), Pertuis (F) and Tapolca (HU) -  presented the co-financed project by the European Union '' UNITED 2018 '', addressing the priorities indicated by the Union:
1. Dialogue on the future of Europe and Euroscepticism
2. European Year of Cultural Heritage 2018
UNITED 2018 contributes to the understanding of the history and the diversity of the Union and will face the sense of detachment felt by the citizens towards the institutions, pledging to reaffirm European values.
The previous project carried out by the Municipality of Este in 2017, United in Diversity, had highlighted the lack of attractiveness of the EU to large sections of the population.
The 2018 UNITED edition aimed at ribuilding trust in the European Union, starting with cultural integration and a bottom-up approach that puts citizens and their concerns for the future at the center of activities. Young Estensi and European participants played an important role.
The citizens, together with the European parliamentarians Isabella De Monte and Elisabetta Gardini, participated in the Erasmus + Program workshops, on the rights and values of the European citizen and on the post-Brexit Europe; they discussed at Caffè Europa their future and their expectations with the Europe Direct Venezia Veneto of the City of Venice and the young people of the European Federalist Movement.
The Project UNITED 2018 is an event of the European Year of Cultural Heritage 2018.
Europe Direct Venezia Veneto was present with an information stand about the European Union in Piazza Maggiore.
Photos of the event: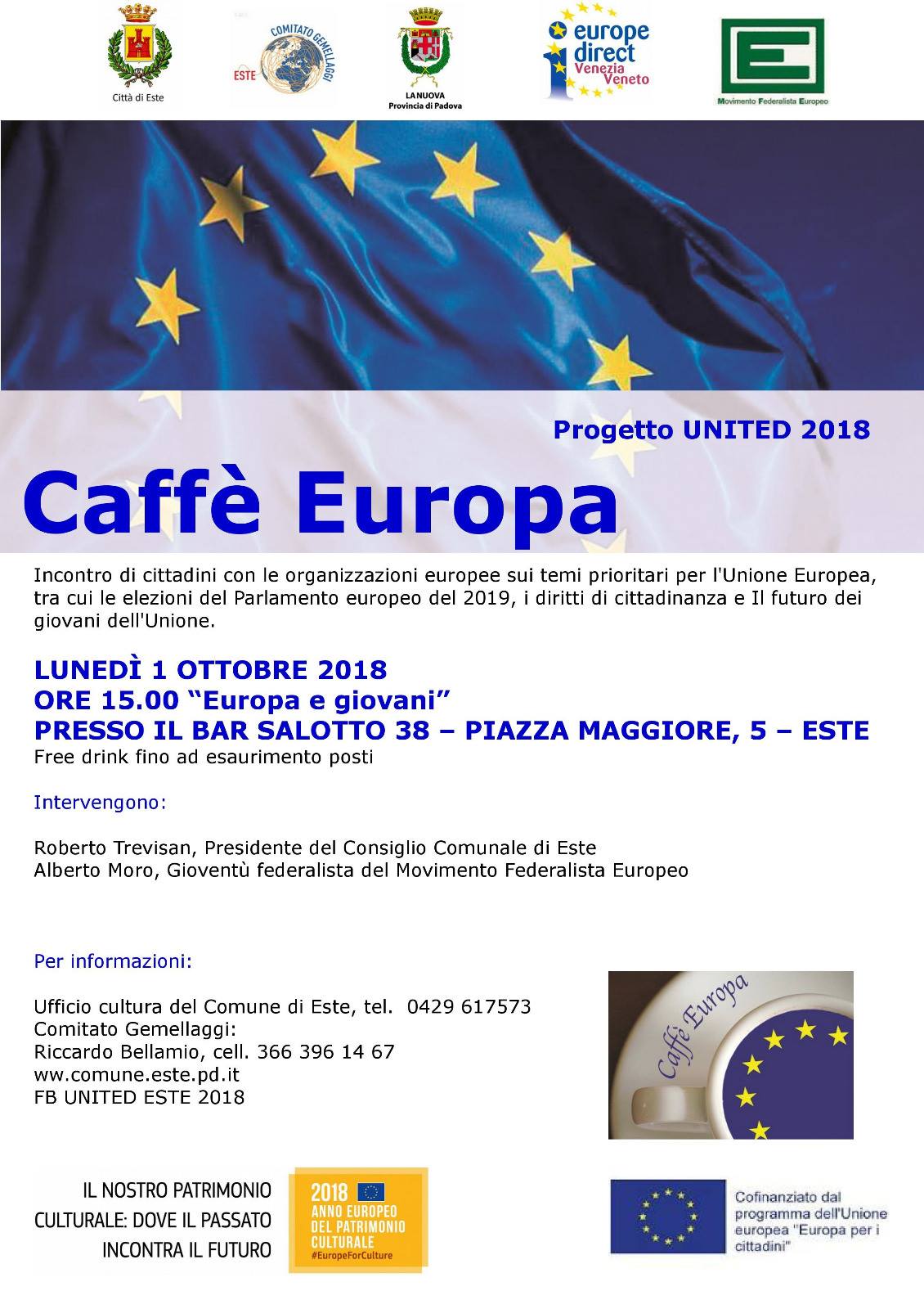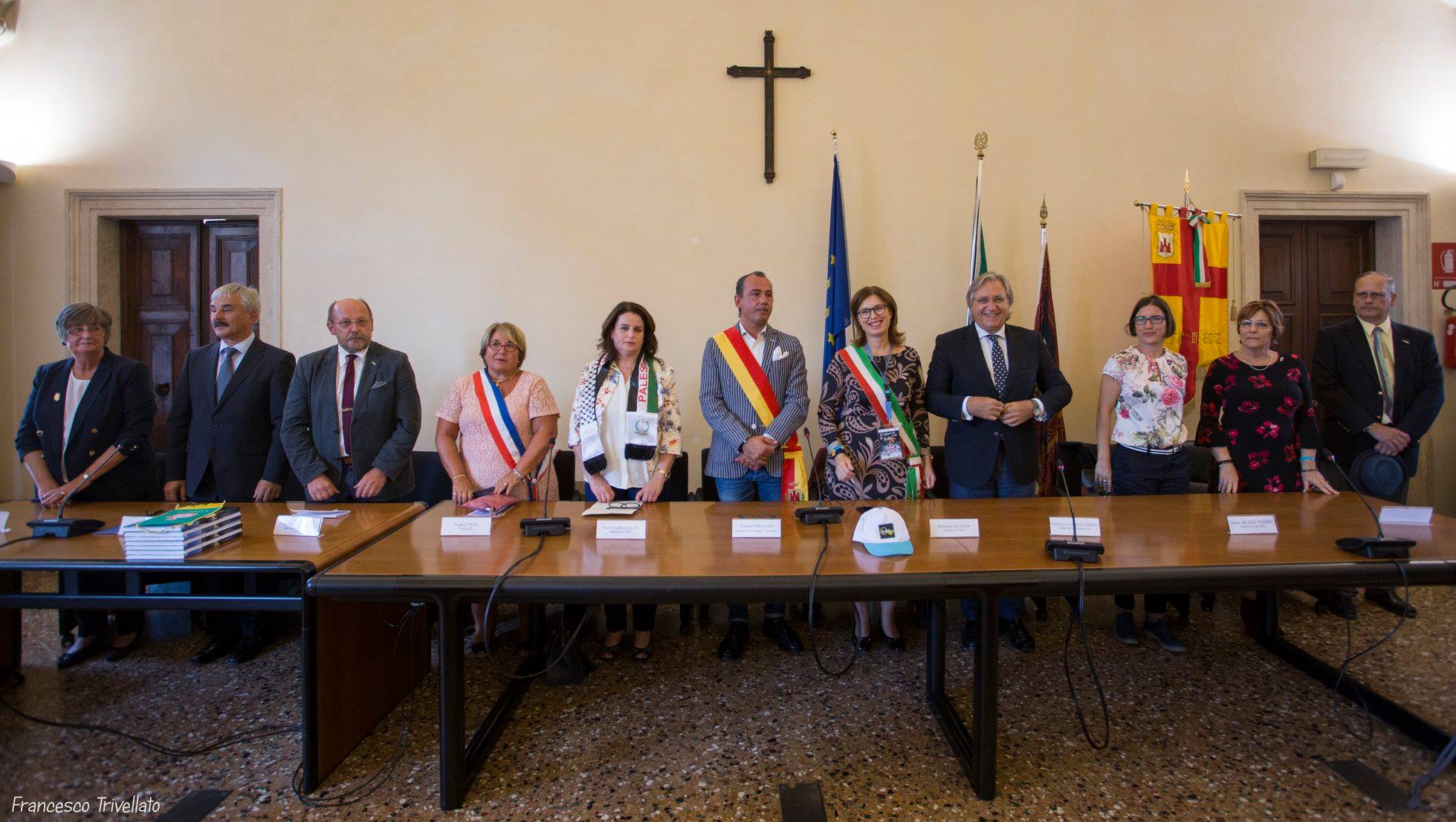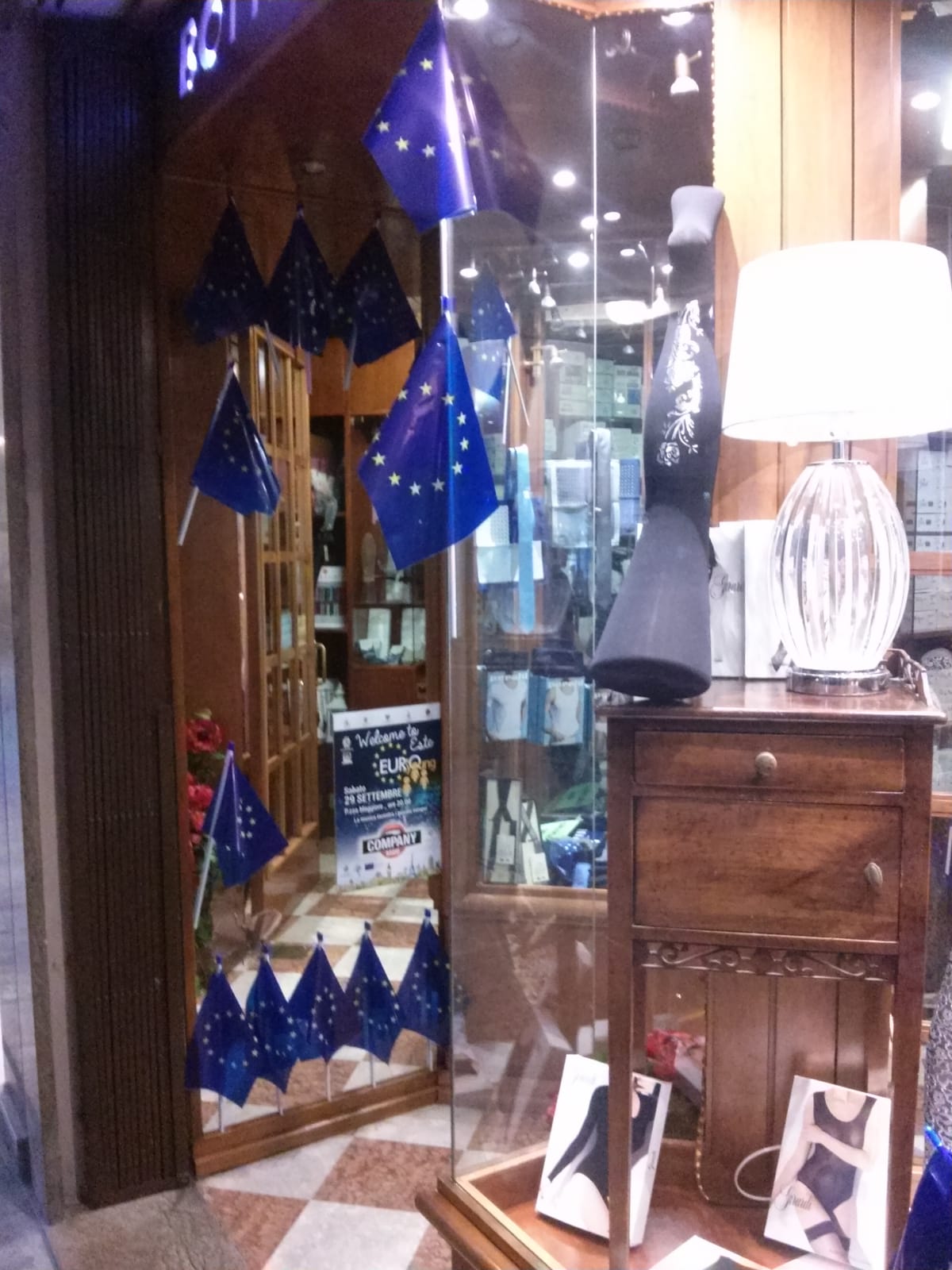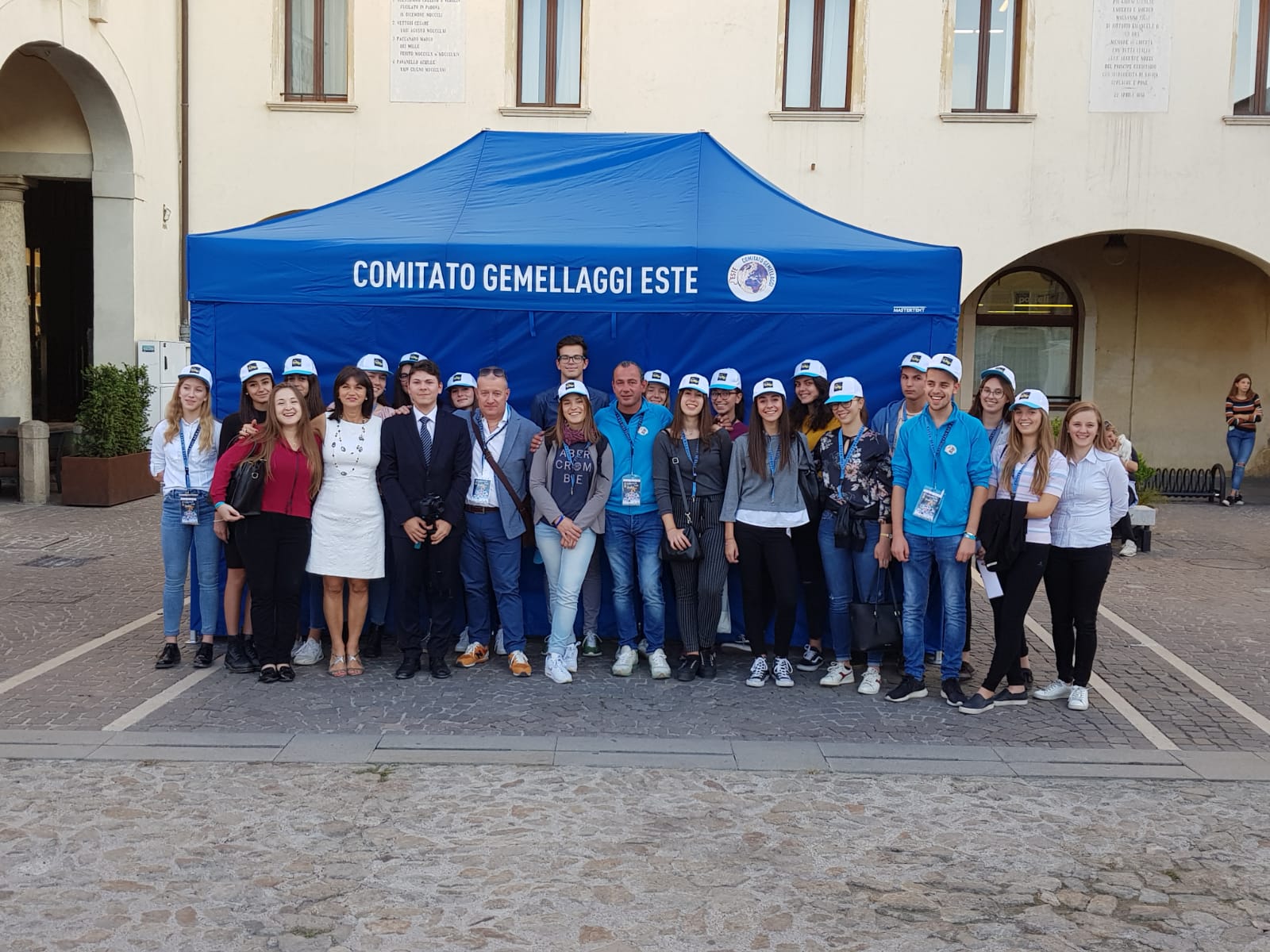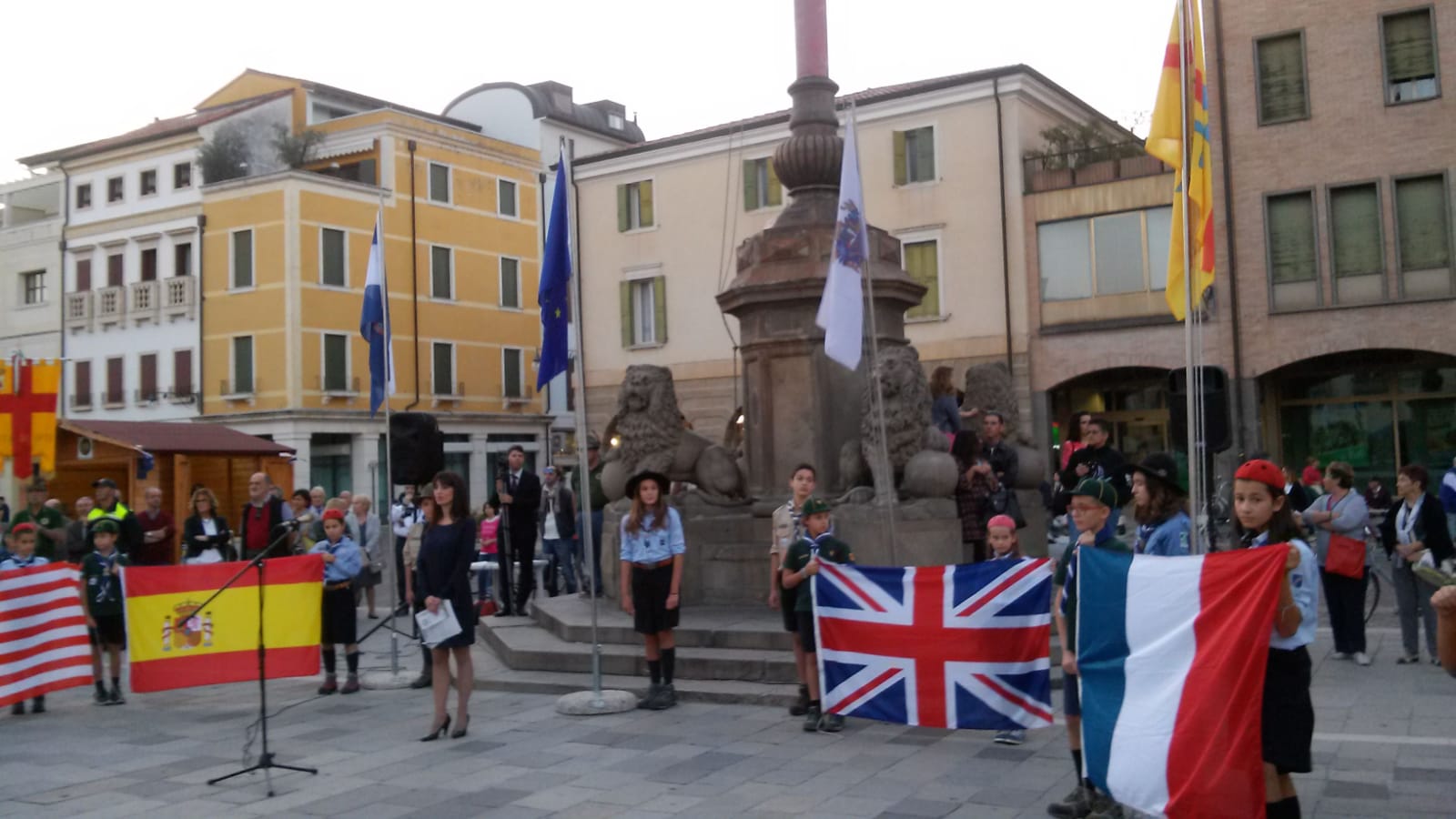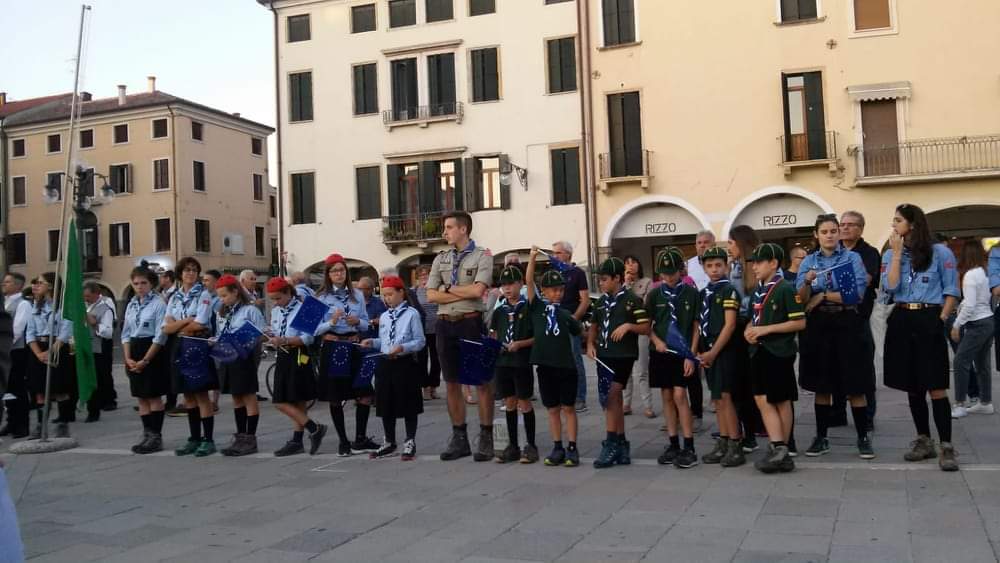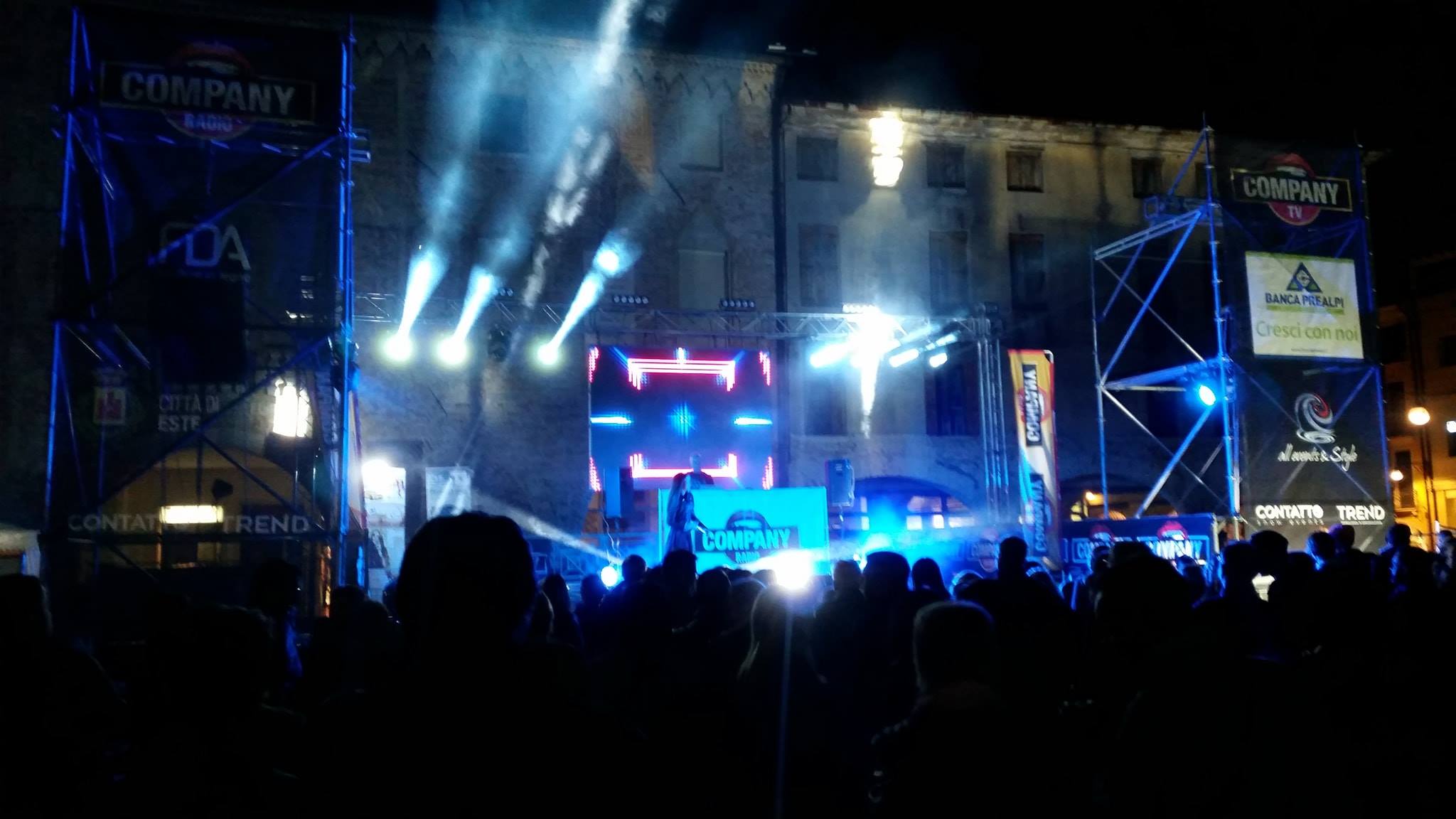 Info:
Comune di Venezia
EUROPE DIRECT VENEZIA VENETO
Ca' Farsetti, San Marco 4136 - 30124 Venezia
numero verde 800 496200
fax 041 2748182
www.comune.venezia.it/europedirect
infoeuropa@comune.venezia.it