18.10-22.11.2018 - Voices from the Mediterranean 2018

From October 18th to November 22nd 2018 the "Voices from the Mediterranean" event will take place in Venice, with 3 meetings at the Officina del Gusto, Via Paolo Sarpi 18/22 Mestre, result of the collaboration between Dipartimento di Studi sull'Asia e sull'Africa mediterranea dell'Università Ca' Foscari di Venezia, CEM-Centro di Studi sul Medio Oriente Contemporaneo dell'Università Cà Foscari di Venezia, Europe Direct Venezia Veneto and USR Ufficio Scolastico Regionale Veneto.
Voices from the Mediterranean comes to its fourth edition. This year, differently from the previous ones, the analysis on the news, culture and public opinion of the countries of the Middle Eastern and Mediterranean area will be taken by the professors of the Department of Studies on Asia and on Mediterranean Africa, which will tell and will comment the aspects of recent history and life in Syria, Morocco and Tunisia. The new formula aims to explain, within the framework of crisis and rapid evolution that is transforming the whole area, what are the cultural references and the mentalities formed in the long term and able to influence the changes underway. It is a pleasure for the organizers and teachers to contribute to the knowledge of the ways of life and thought of our neighbors on the other side of the sea, to escape the conditioning of clichés and strengthen the humanistic approach of the Italian and European tradition.
Program
Thursday 18 October 2018 at 18.00 - Syria
Patrizia Zanelli, Cà Foscari University of Venice
Thursday 8 November 2018 6.00 pm - Tunisia
Andrea Facchin, Cà Foscari University of Venice
Thursday 22 November 2018 6.00 pm - Morocco
Barbara De Poli, Cà Foscari University of Venice
The meetings will take place at the Officina del Gusto, Via Paolo Sarpi 18/22 Mestre
Free entry until exhaustion
Photos of the event: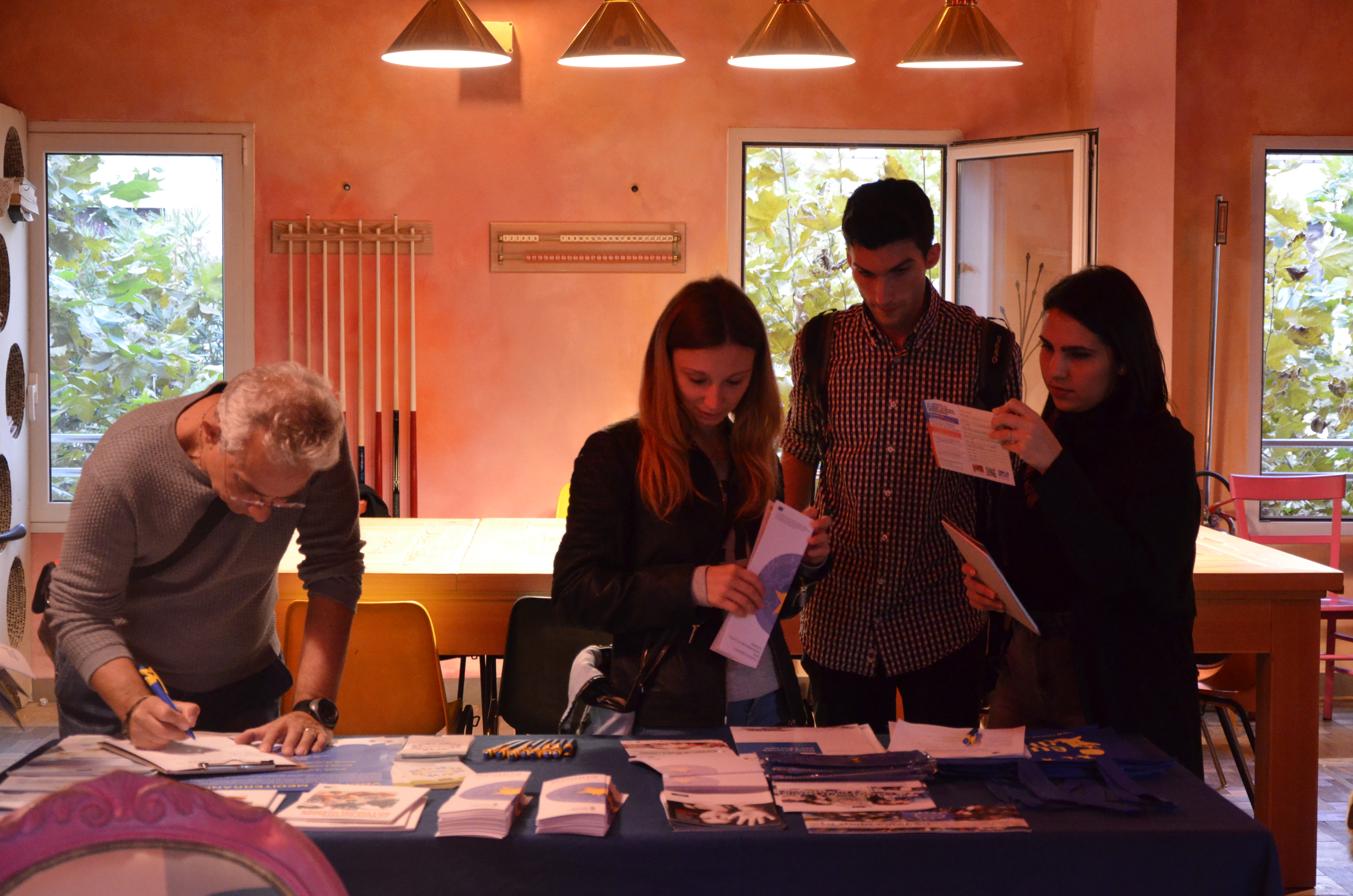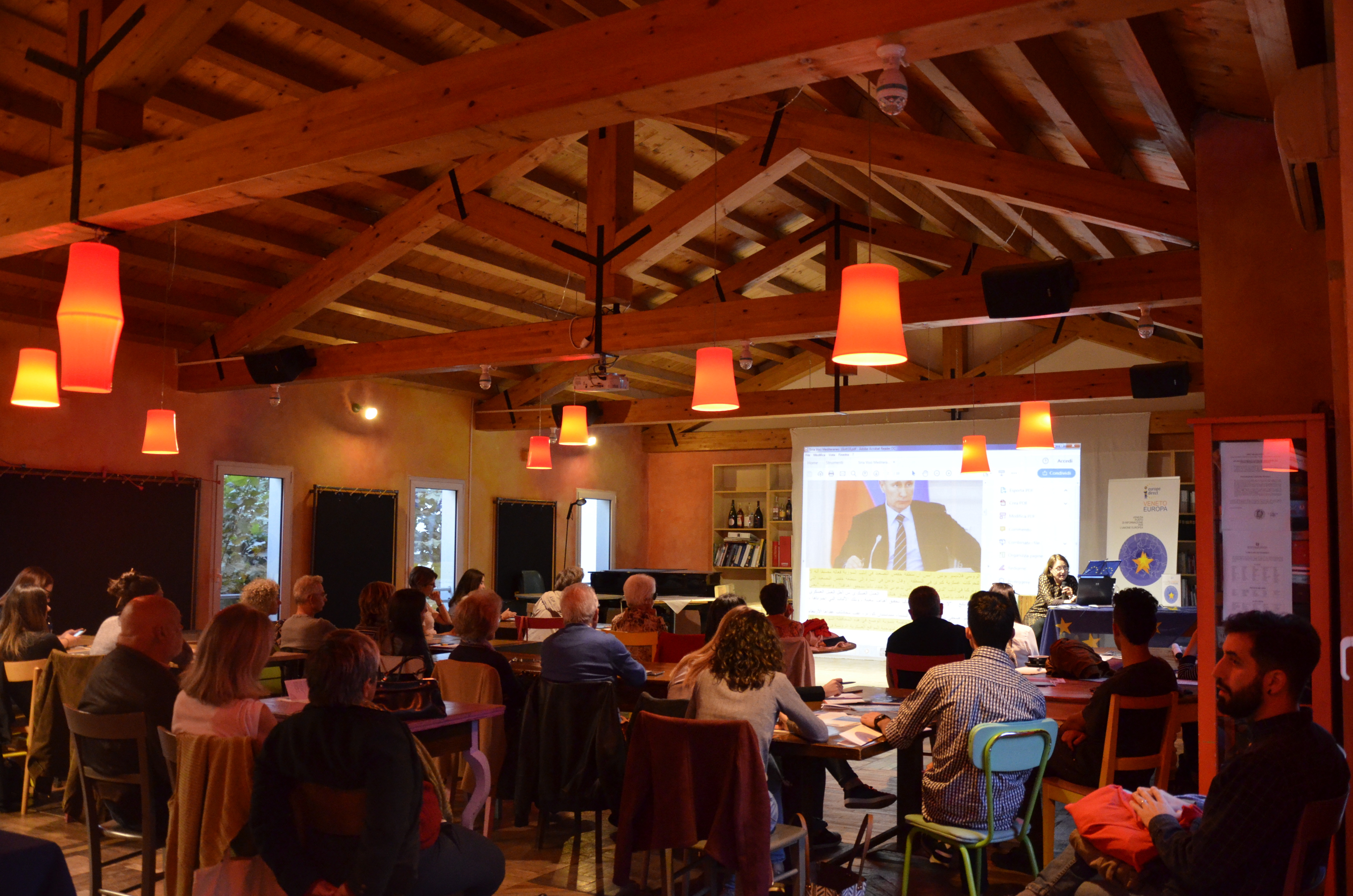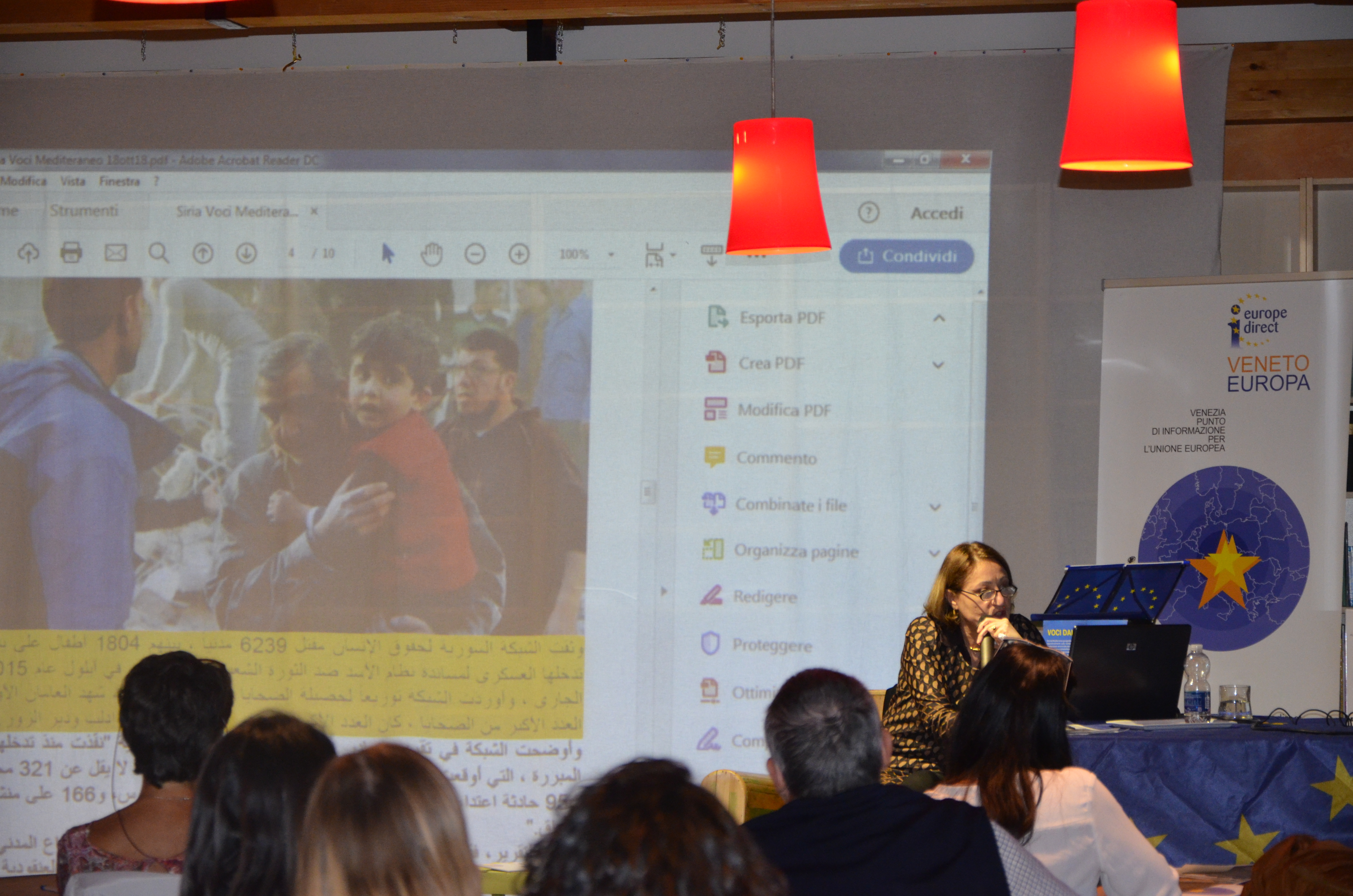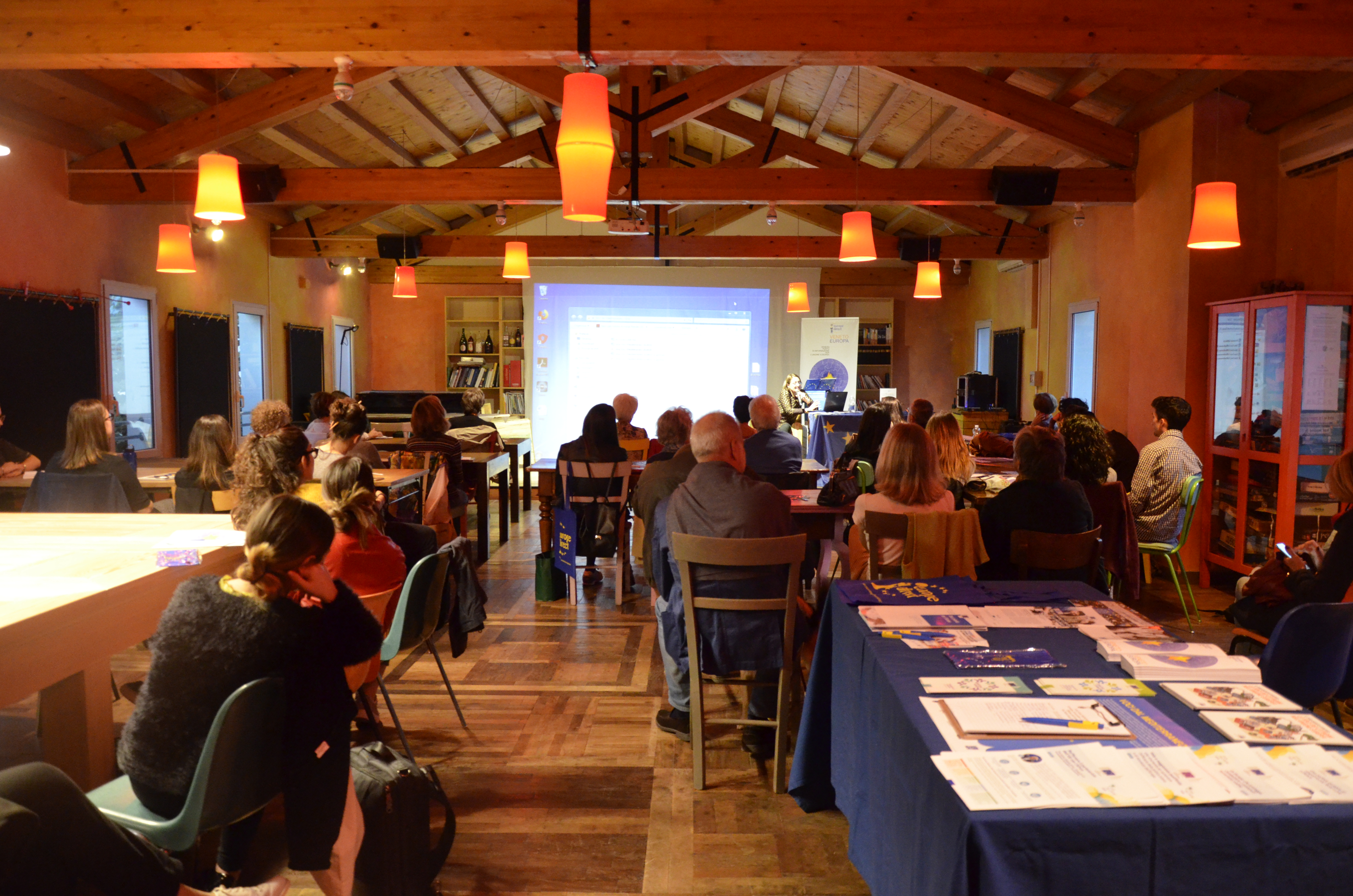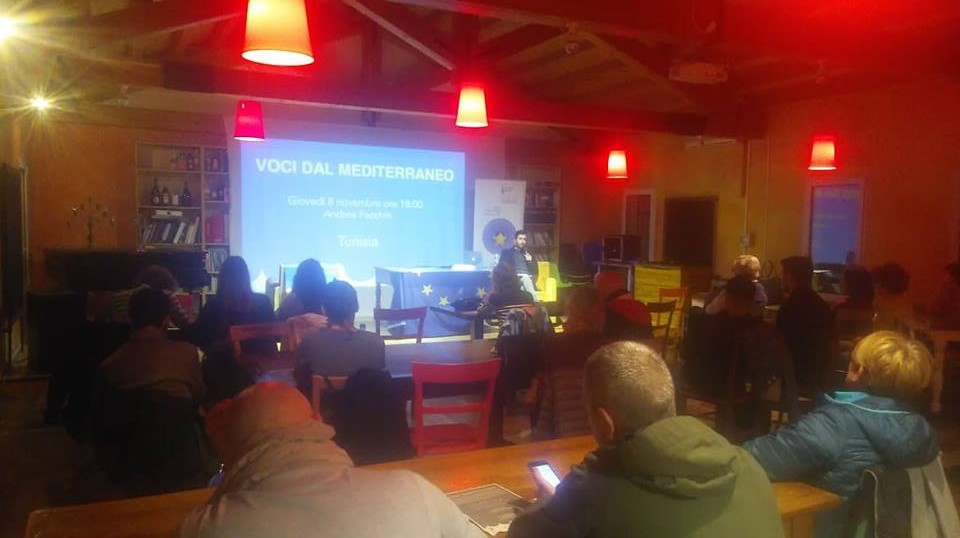 More Info:
Europe Direct del Comune di Venezia
numero verde gratuito 800 496200
e-mail infoeuropa@comune.venezia.it
sito web www.comune.venezia.it/europedirect
---