11.10.2019 - Ca' Foscari Erasmus Days in Venice

Friday October 11th 2019 at 10 am at CFZ - Cultural Flow Zone, Zattere at Pontelungo, Dorsoduro 1392, Venice, Ca' Foscari Erasmus Days is held, the event celebrating international mobility within the Erasmus + program aimed at all students of the University, with particular reference to those who have already completed or intend to carry out Erasmus + mobility for study or training.
Every year from 2017 the European Commission through the National Erasmus + INDIRE Agency promotes the #Erasmusdays initiative and invites all beneficiary institutions to organize events in order to celebrate and spread knowledge about the Erasmus + Program.
The initiatives represent an opportunity to promote and raise awareness of the Erasmus + program, share an experience, disseminate a project and push other people to embark on this adventure.
In 2018, 39 countries have actively participated in organizing more than 1,400 events and involving over 115 million citizens worldwide. The 2019 edition promises to be even richer! To follow all the news and events organized in real time, visit the dedicated page of the European Commission.
Participation is possible upon registration.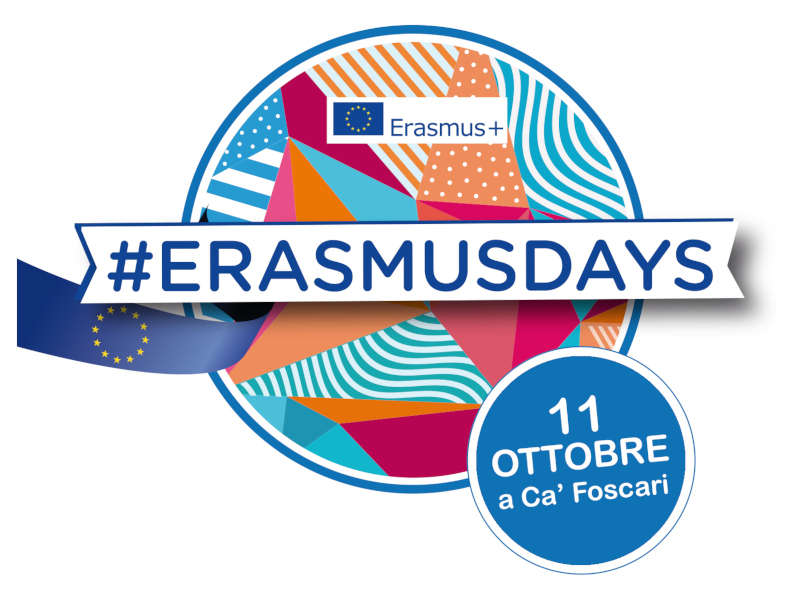 The event is structured into two sessions, the first in the morning and the second in the afternoon:
MORNING
THE ERASMUS + CA' FOSCARI PROGRAM AND THE ORGANIZED INITIATIVES IN THE FIELD OF INTERNATIONAL MOBILITY Hall 1
(limited participation subject to booking)
10:00 Institutional greetings
10:20 Presentation of the Ca' Foscari Erasmus Days event: Share, Connect ... Celebrate!
10:40 Presentation of Erasmus + mobility programs for study (Europe), Erasmus + for extra-Europe study ICM, Erasmus + Placement 11:00 Testimonials of students returning from Erasmus mobility + PAUSE
11:45 Presentation My Mobility Competition with reading of the story "Wet Hair" by Martina Nati
12:00 Presentation of the Ca' Foscari International Reporter Project
12:30 Instagram Contest # cferasmusdays2019 winners proclamation
AFTERNOON
INFORMATION STANDS
Hall 2 (participation with free admission)
14:00 - 17:00 Information stands
- ESN - BUDDY
- ERASMUS + INFO FOR STUDIO EUROPA
- ERASMUS INFO + EXTRA EUROPE ICM
- ERASMUS INFO + PLACEMENT
- EUROPE DIRECT - MUNICIPALITY OF VENEZIA WORKSHOP ON THE EXAMINATION OF THE CV AND THE ENHANCEMENT OF THE COMPETENCES ACQUIRED ABROAD
Hall1 (limited participation subject to booking)
14:30 The added value of mobility: Prof. Fabio Aricò and Dr. Sergio Russo - Sales Director at Hilton Molino Stucky Venice illustrate the benefits of mobility from the academic and professional point of view
15:00 Workshop on the drafting of the CV and the enhancement of the skills acquired with the experience of mobility abroad by Europe Direct - Municipality of Venice
DRAGONBOAT IN GRAND CANAL
Departures from Hall 2 (limited participation subject to booking)
3:30 pm - 4:00 pm first round dragonboat
4:00 pm - 4:30 pm second round dragonboat
FINAL REFRESHMENT
Hall 2 (participation with free admission)
5:00 pm - 6:00 pm Final Refreshment
Some photos of the event: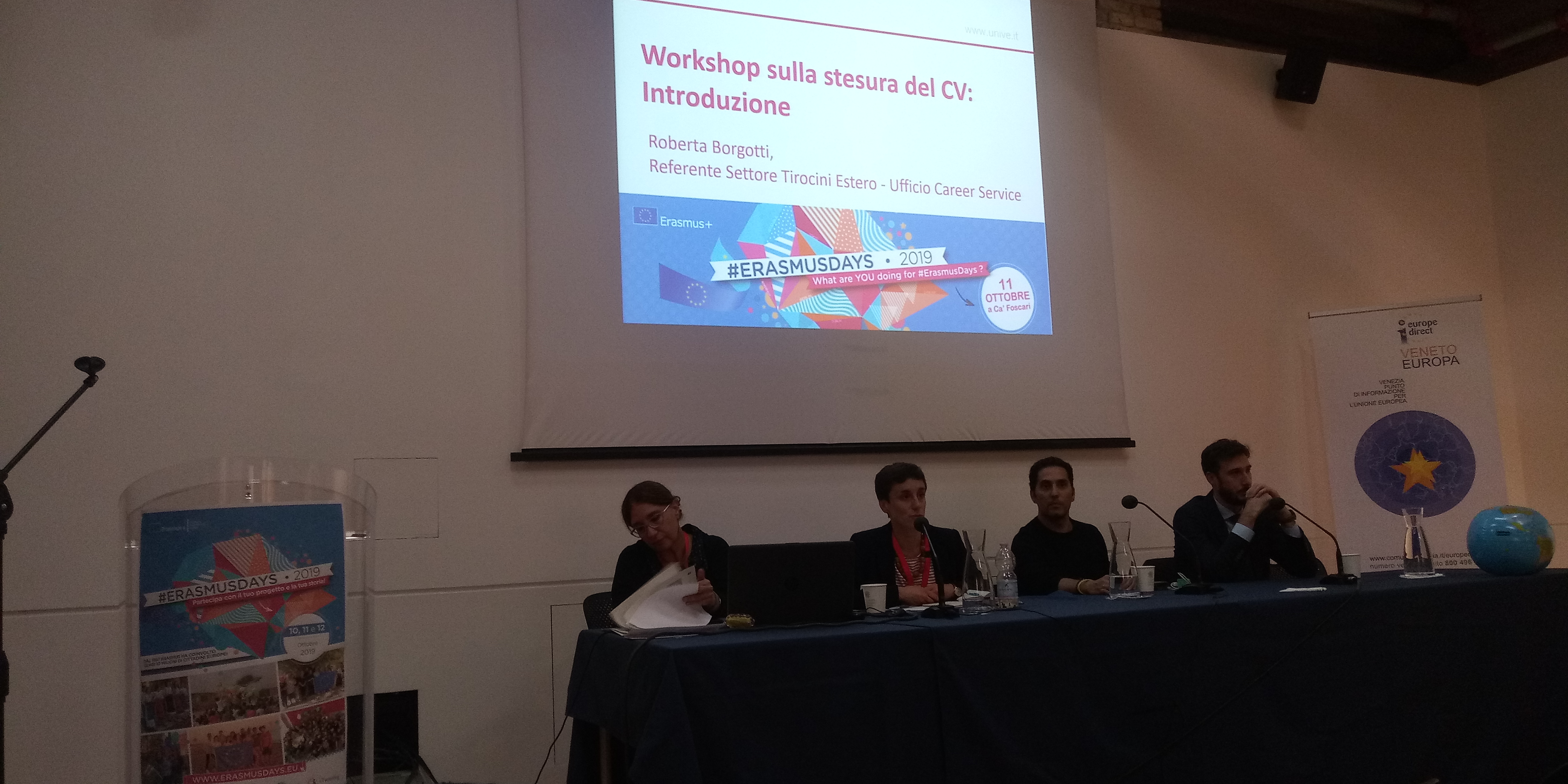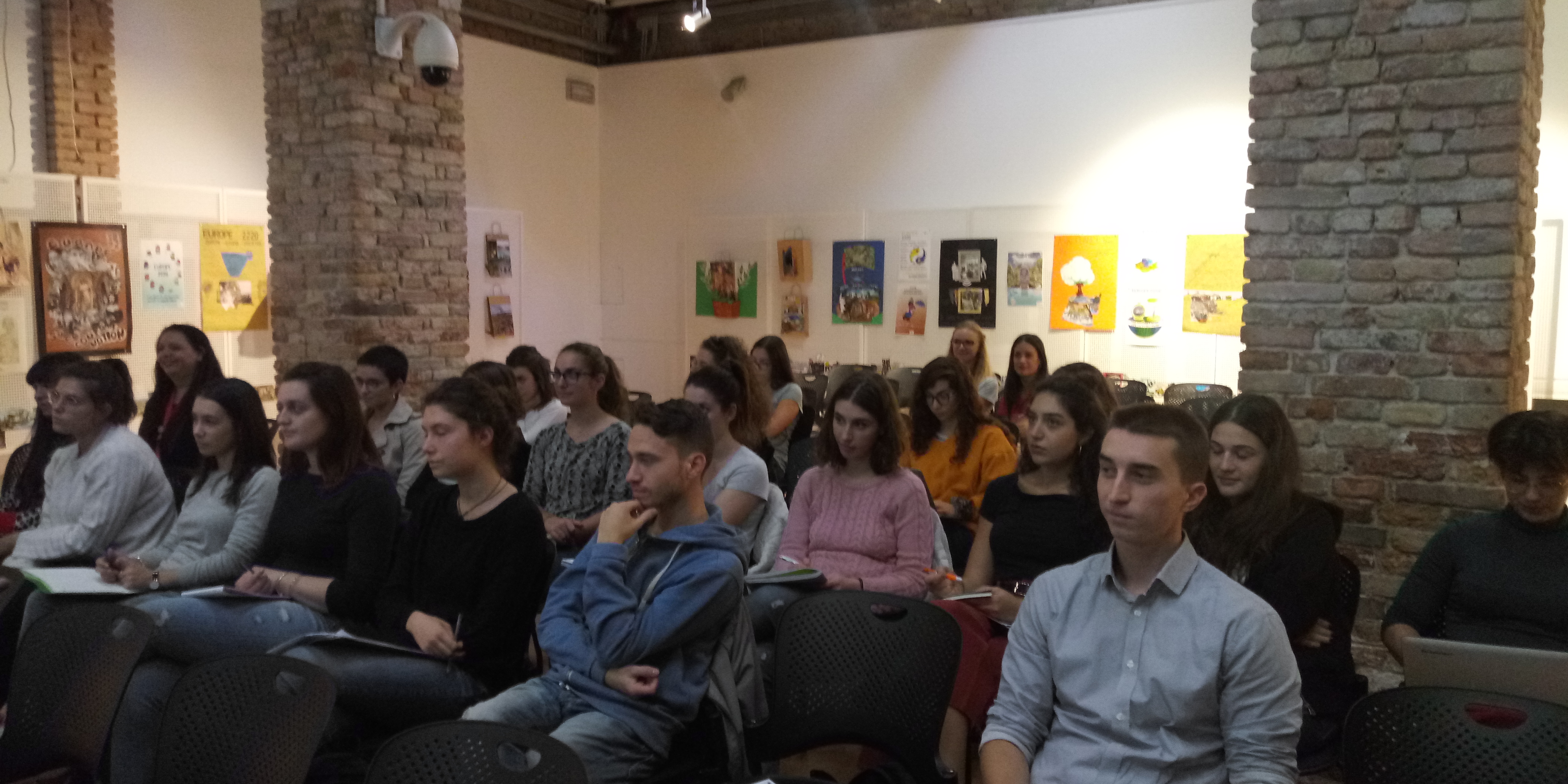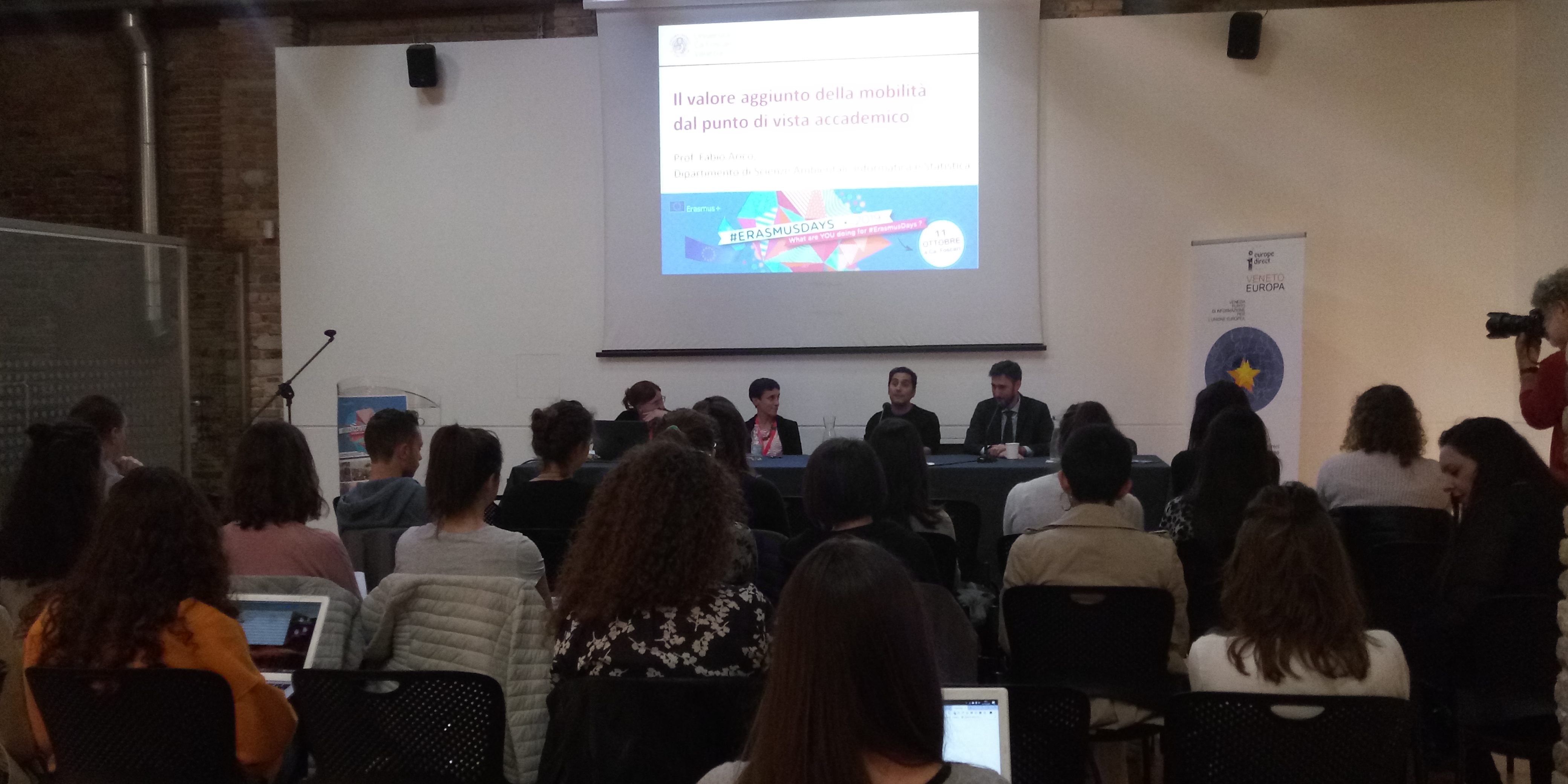 More information :
erasmus@unive.it